Paper & Tissue
Translucent Interleaving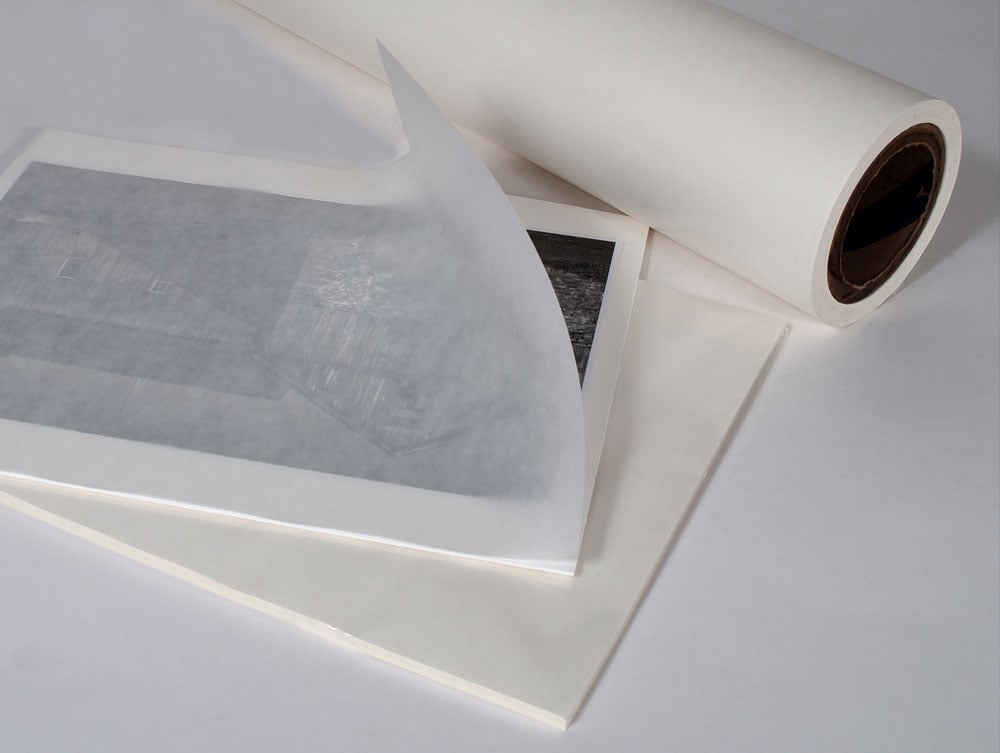 Application

Archival-grade glassine is a traditional interleaving material for prints, etchings, maps, watercolors, drawings, and ink-jet prints that do not have a gelatin layer.

As mentioned, glassine should not be used with photographic negatives and prints as these photographic media have a protective gelatin layer. With high humidity and warm temperatures the gelatin layer can become soft and the smooth surface of the glassine can stick to the negative or print causing unwanted damage.

Features

Our Translucent Interleaving (glassine) is available in 100 sheet packages and 250 foot rolls with 3 inch cores in three width 36.5, 44, and 49.5 inches.

Smooth surface on both sides, with a pure white color. Unbuffered neutral pH (7.0+/-.5) / weight 39 Lbs (63 gsm) / caliper 2.52 mils.