Tintypes | 5 Steps to Archivally Preserve YOUR Family Photographs
Tintypes: 

5 Steps to Archivally Preserve Your Family Photographs
Have you ever wondered about those curious photographs in your family archive that appear to be printed on a thin sheet of metal?
Well, these are tintypes, a popular 19th-century photographic process—actually on a piece of lacquered iron, not tin—used extensively for studio portraiture, as well as for occasional exterior photographs. 

"Sixth plate"-sized tintype portraits were most often unmounted (left image).
Some smaller & "gem" tintypes (see the center image in the photo on the right) were mounted in small paper mats.
While seemingly standard poses were common, tintypes also often captured the personality of the sitter in unique ways . . .
 . . . and were sometimes posed or photographed with elaborate studio backdrops and props that made these unique images come alive.
Let's look at five steps to archivally preserve tintypes in your collection!
---
Preserving Tintypes / Step 1: Scanning
Full tintype plates measured 6.5 x 8.5 inches and were most often cut up prior to sensitizing with photographic chemicals to yield smaller-sized plates: the common "sixth plate" (on left above) was created from a full plate that had been cut into six smaller sheets / a larger "quarter plate" (on right above) was created from a full plate that had been cut into four smaller sheets, and so on.
Each of these sizes can be readily accommodated in a number of museum-quality archival materials, but we recommend scanning them first.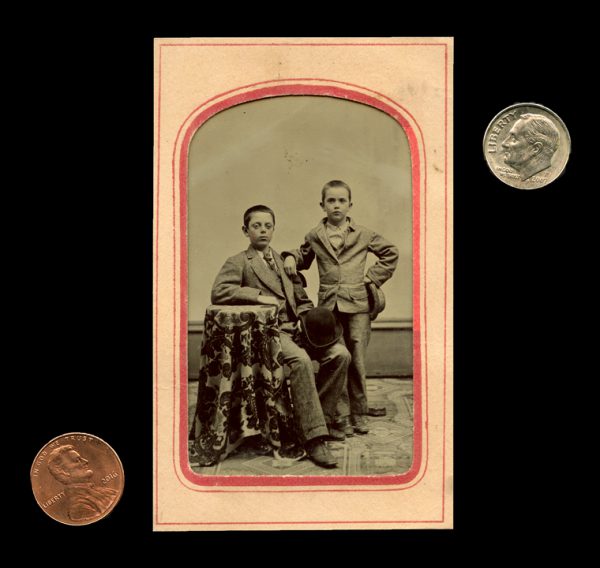 Scanning these wonderful family treasures will allow you to print & work with the scan while safely, archivally storing the original.
While the most common tintypes are small, the process often yielded a tremendous amount of detail. Scan your tintypes at a higher resolution in order to get a larger image and see far more detail. You can share these files with relatives and print scans for your photo album.
If there is information on the back of your tintypes, consider scanning that too, as temporarily adjusting contrast & color settings might make otherwise unreadable information much clearer.
  
The original scan on the left, and this same scan adjusted to reveal clearer identification information.
---
Preserving Tintypes / Step 2: Safe Archival Storage
One of the best and most convenient archival enclosures for protecting your one-of-a-kind tintypes is the HD (High Density) Poly Envelope, which is available in sizes that perfectly fit a variety of tintype formats.
These inexpensive museum-quality enclosures will help prevent dust, finger oils, or moisture from coming into contact with your images during handling and storage. They're also translucent, which will allow you to quickly and easily find any particular image you're looking for. Lastly, storing your tintypes in archival enclosures is important as these thin metal plates sometimes have bent corners or edges that can scratch adjacent images if they're not otherwise separated and protected.
If storing a number of family or collectible tintypes, you can organize groups of them in Open End Envelopes.
Another way to store your one-of-a-kind tintypes is to place them in Crystal Clear Bags with a sheet of Acid-Free Card Stock added for additional rigidity and support. You can also write important identification information on these sheets of card stock with an archivally-safe pencil or marker. 
As mentioned, tintypes come in a variety of sizes and formats, and are occasionally found in elaborate 19th-century cases. In the photo above, the large quarter plate tintype is lying on top of an archivally-safe Polyethylene Bag, which fits it perfectly (the pair of glasses and smaller tintypes were added for scale). These bags come in a variety of sizes, and are the ideal solution for protecting cased images.
---
Preserving Tintypes / Step 3: Creating an Archivally-Safe Album
You can also integrate your irreplaceable family or collectible tintypes into your photo albums by placing them in Print Pages . Note that a pre-cut sheet of Acid-Free Card Stock has been added to each Print Page pocket for added stability and support.
  
(Please click on either image for more information.)
These Print Pages can then be placed in an archivally-safe Collector Grade Binder, which is handmade in the USA of archival materials.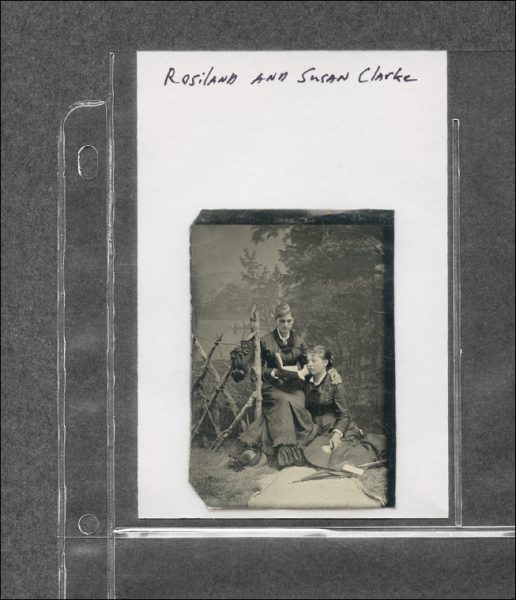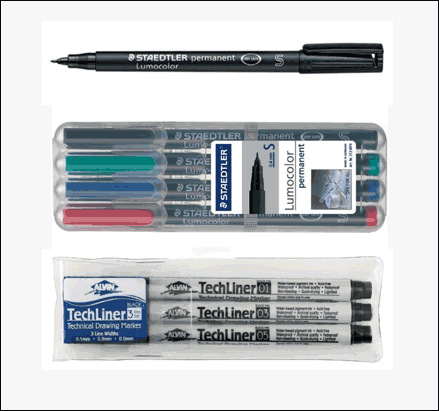 (Please click on either image for more information.)
Using sheets of Acid-Free Card Stock behind your images will also allow you to write identification information with archivally-safe pencils or markers.
---
Preserving Tintypes / Step 4: Protecting Antique Albums
There were a number of different 19th-century album designs that accommodated tintypes. If you have one of these, consider scanning the images within and then archivally storing the actual album.
  
(Please click on each image for more information.)
Here each album was placed in an archival Polyethylene Bag and then into an acid-free Artifact Box (on left) and a 3-Inch Drop Front Box (on right). There are many different sizes & designs of archival boxes available, each of which will perfectly fit whatever family photo albums you have in your archive or collection.
---
Preserving Tintypes / Step 5: Matting & Framing

  
A large tintype in an elegant 8-ply acid-free mat (on left) ahead of framing it.
(Please click on each image for more information.)
Some tintypes just need to be archivally matted and framed to be enjoyed every day!
If you're thinking of doing this, consider using an 8-ply mat (see photo above) rather than a "standard" 4-ply mat, as tintypes have a certain depth—especially if they have subtle bends in them—and you don't want the image surface to come into contact with the frame's glass or glazing (please click here for information on our mat board sample kit, which includes samples of all of our mat board colors & thicknesses).
In the photo on the left the large quarter plate tintype is being "floated" in the center of the mat in order to show the entire plate. This is easy to do yourself with with Mounting Corners. 
---
Preserving Tintypes: An Additional Gallery of Wonderful Images!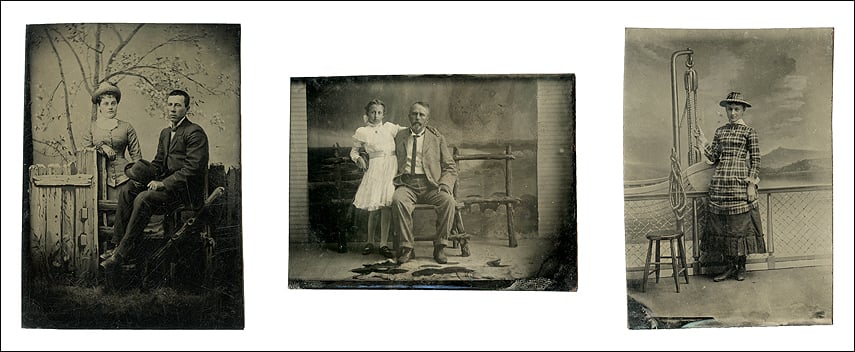 In closing, we hope you'll contact us here at Archival Methods if you have any additional questions on how to best preserve and share your family or collectible tintypes. These unique images deserve only the finest in archival care!
Lastly, for more information on tintypes from the Image Permanence Institute's Graphics Atlas, please click here.
---