Preserving Digital Images:


Archival Storage & Presentation Solutions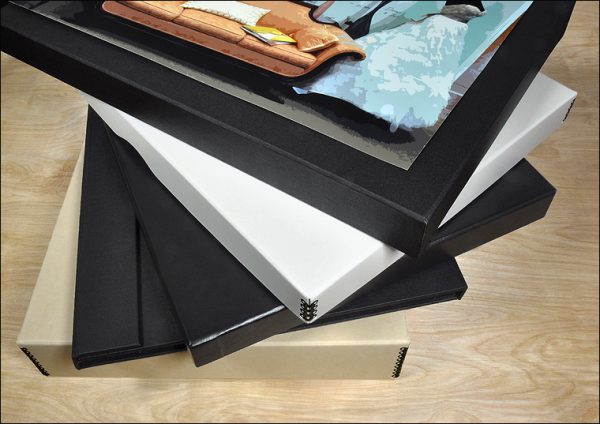 For a very long time "standard photograph sizes" (i.e. 4 x 5″ / 8 x 10″ / 11 x 14″ / 16 x 20″ / etc.) dictated the size of archival storage & presentation materials.
Yet all this changed with the digital photography revolution.
The introduction of digital print sizes (4 x 6″ / 8.5 x 11″ / 11 x 17″ / 13 x 19″ / etc.) created the need for archival storage & presentation materials to fit these new dimensions, something that Archival Methods has done with a host of museum-quality products.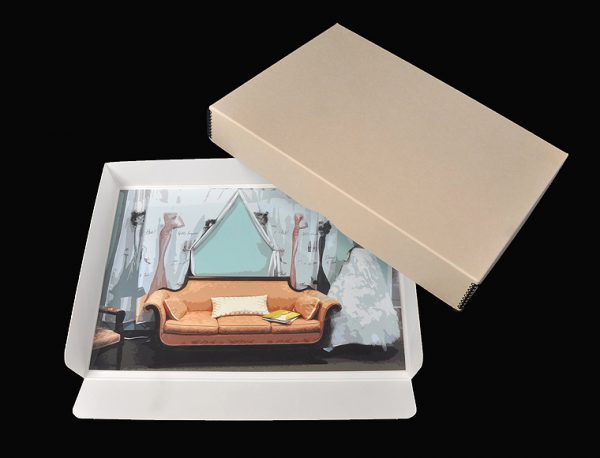 Using the 13 x 19″ digital print illustrated above in all of the following photographs, let's take a quick look at the archival solutions we've specifically designed to work with all the new digital media sizes.
---
Preserving Digital Images:

Archival Sleeves & Bags
As you probably know, it is important to protect the surface of digital prints, as they can be quite delicate. Moisture & fingerprints can permanently damage such images, as can abrasions & marring.
This being the case, no matter which archival storage or presentation portfolio you choose to use for your digital images, it's always best to protect your delicate prints in archival sleeves & bags—from the moment they come off the printer, if possible. This will help prevent any damage during handling or stacking.
Side Loading Print Sleeves
This is one of the best sleeves available anywhere. These sleeves have open ends, and as you can see in the upper left of this image each sleeve has a fold-lock side that securely "locks in" your image, yet opens completely to eliminate the need to slide prints in or out of the enclosure, which helps to prevent abrasion. Unparalleled strength & optical clarity—just perfect for preserving digital images and their inherently delicate surfaces. (more information)
---
Crystal Clear Bags
This versatile bag has a resealable adhesive closure strip running along one of the short sides, as shown on the far left side of this image, while the other 3 sides are sealed (the print shown is lying on top of the bag). This allows you to "seal in" your digital images, protecting them from fingerprints / abrasion / moisture / & environmental contaminants, while providing easy access to your work. (more information)
---
3-Sided Sleeves
As suggested in its name, this sleeve is sealed on three sides and open on the remaining short side (the print shown is lying on top of the sleeve). Sized to accommodate mounted digital prints or storing multiple work prints, this high-clarity enclosure offers both surface protection and easy access. (more information)
---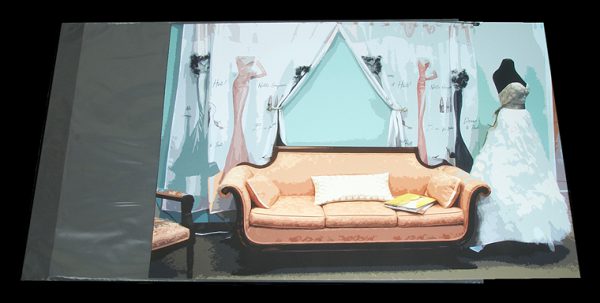 Polyethylene Bags
Truly a workhorse enclosure, these bags have many uses—including preserving digital images with delicate surfaces. Each bag is sealed on three sides, with a flap on the open short side as shown in the far left of this picture (the print shown is lying on top of the bag). This bag is recommended for work prints and other applications where utility is a top priority. (more information)
---
Preserving Digital Images:

Mat Board / Matting / Interleaving
In addition to "classic" standard sizes (8 x 10″ / 11 x 14″ / etc.), Archival Methods now offers 100% Cotton Museum Mat Board / Pre-Cut Mats / & interleaving materials that are designed specifically for digital print formats (8.5 x 11″ / 13 x 19″ / etc.). All of these fine products maintain the same museum-quality standards on which we've built our long-standing reputation.
100% Cotton Museum Mat Board
Available in a range of colors & thicknesses, this classic acid-free mat board is used by galleries & museums worldwide, and it's now available is sizes specifically geared toward enhancing & preserving digital images. (more information)
---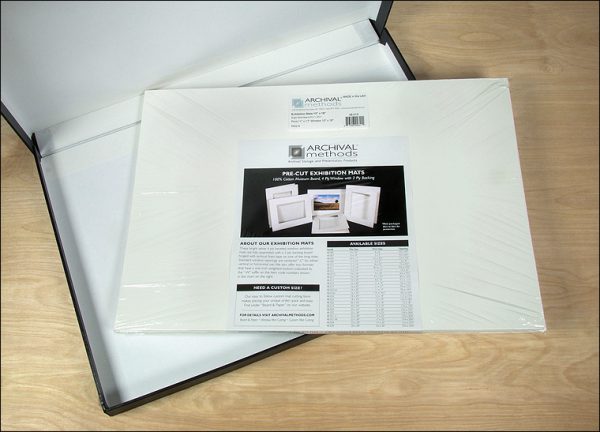 Pre-Cut Exhibition Mats
Expert workmanship combined with top-of-the-line materials will result in elegant & professional matting of all your digital images. Whether intended for your portfolio or for framing, these pre-cut / pre-hinged mats will enhance anything you place in them. They're ready to use right out of the package, and by exercising a bit of care they can be reused again & again. (more information)
---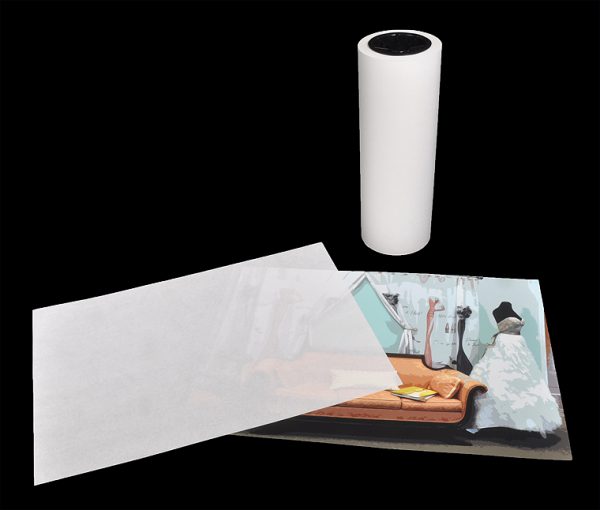 Archival Thin Paper
This high-quality acid-free paper can be used to interleave your loose prints in any storage box, and used for placement under window mats (see image below). It is thicker than most interleaving tissues so it is easier to handle, while still retaining a degree of translucency that will allow you to see what is in your mat without the need to open it. Available in pre-cut sheets & rolls, both sized for digital formats. (more information)
---
Preserving Digital Images:

Archival Storage Boxes & Presentation Portfolios
Archival Methods offers a wide variety of well-made storage boxes & presentation portfolios, which are now available in dedicated digital sizes. If you're looking for ways to showcase your digital images during important presentations, or to protect your work in storage, our elegant acid-free boxes & portfolios are the answer.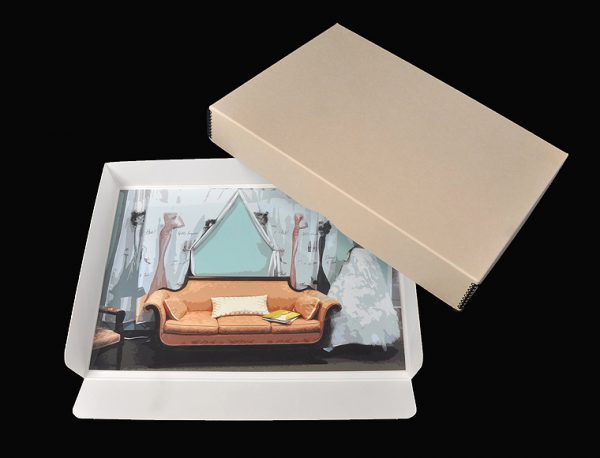 3-Inch Drop Front Boxes
Made of high-quality boxboard in our own onsite facilities, these versatile & utilitarian boxes are available in a number of colors and can be used to store any digital format you have. As their name implies, the front panel "drops down" (see image below) to provide easy & safe access to your matted & unmatted work. (more information)
---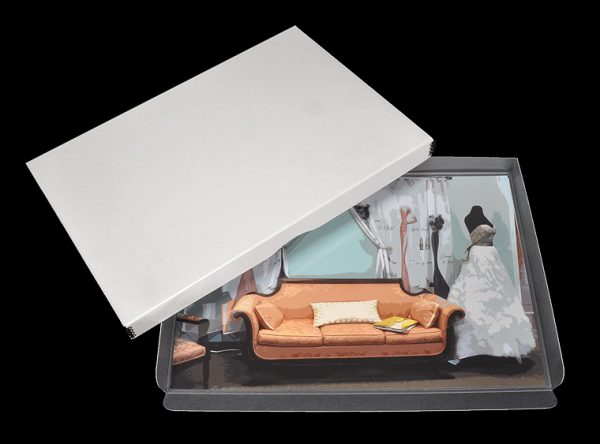 1-1/2″ Drop Front Boxes
Similar in design to our 3″ version of the same product illustrated above, this sleek box can be used for both storage and as an inexpensive presentation portfolio. Sophisticated white or black surfaces and an easy-in / easy-out drop front make this contemporary-looking box a perfect presentation option for your digital prints. (more information)
---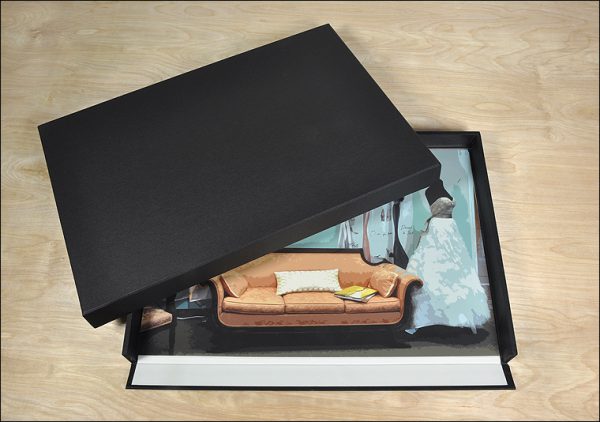 Museum Drop Front Box
This dynamic presentation & storage box is perfect for displaying your matted or unmatted digital photographs & large artwork. The front "drops down," while the removable lid makes access to your work during key presentations quick & easy, as it can be completely removed & either placed out of the way or used as a tray to hold the prints you've already shown as you go through your portfolio. (more information)
---
Onyx Portfolio Box
Available in a host of sizes—including digital formats—nothing says "you've arrived" better than having your work showcased in these classic yet timeless portfolio boxes. Durable & elegant, with a top and spine that fold flat for easy and safe access (see image below), these boxes will last for years, allowing you to maximize your investment while showing your work in the best possible light. (more information)
---
Preserving Digital Images:

Folios & Binders
Rather than a full portfolio, sometimes all you need for certain meetings are a few images in a convenient folio or binder that will allow you to make stunning presentations both quickly & easily. Here are two such presentation solutions, specifically sized for your various digital formats.
Digital Print Folio
This sleek print folio offers sophistication & convenience that will enhance all your digital print presentations. Hidden magnetic clasps securely close this folio, while interior flaps ensure that nothing will "fall out" in transit (see images below). When open the spine and back fold completely flat, while the flaps open for easy access to your work. (more information)
---
Itoya Art Profolio
Some presentations require the speed associated with just turning pages, and this practical yet professional 100% archival portfolio binder is perfect for such situations. Available in 7 sizes, including common digital formats such as 8.5 x 11″ and 13 x 19″, this presentation binder can be used again & again as your portfolio grows & evolves. (more information)
---
Preserving Digital Images:

Framing
We're ending this blog with framing, as having your digital prints presented on the wall seems a logical & fitting conclusion for all the work you've put into your images.
Pre-Cut Frames
Our pre-cut frames in digital sizes offer you both convenience & quick turnaround. Metal section frames are easy to assemble / are reusable again & again / and are an elegant & relatively inexpensive way to showcase your archivally matted finished digital prints. No matter what type of work you do, everything looks professional in a well made frame. (more information)
---
Preserving Digital Images:

The Last Word
We would be remiss if we did not mention the importance of your original digital files, as these too need organization & care. While we're sure that you already know of the importance of "backing up" your hard drives & digital files, here's another step to consider.
USB / Memory Card Storage Kit
Many photographers & artists working in digital media have stray USB thumb drives & camera memory cards floating around. Yet even when these devices are stored where you can find them it's often difficult to know exactly what's on any particular drive or card. This all-in-one kit will allow you to locate the exact digital files you're looking for—exactly when you need them. You can index & store up to 48 USB drives, dozens of camera memory cards, even CDs and 35mm slides, all in a compact archival box that will fit anywhere in your studio or office. (more information) 
---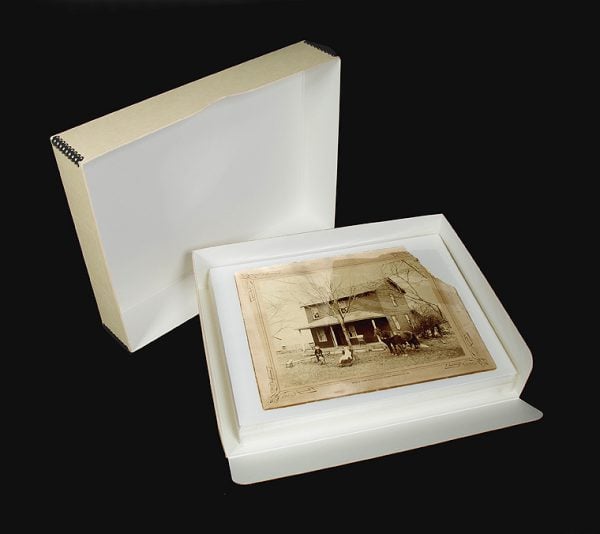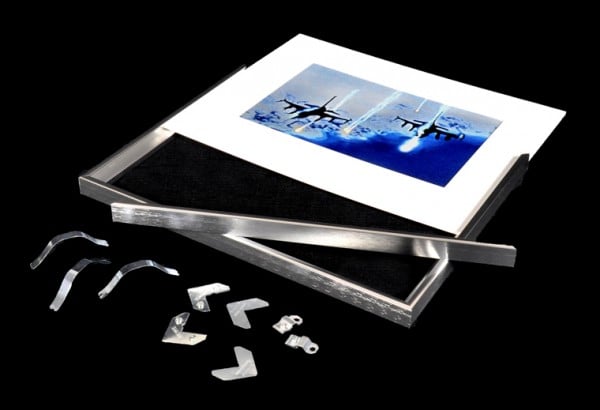 From 19th century albumen prints to digital images made last Thursday, look to Archival Methods for all your acid-free storage & presentation needs.
In closing, the staff at Archival Methods has over a century of combined knowledge & experience in classic archival preservation & presentation materials and, as you can see, has focused this experience on creating fine products geared specifically to the newest cutting-edge digital formats & processes. 
If you'd like to learn more about any of Archival Methods' museum-quality archival supplies and services, please take a look at our wide range of blogs and short videos, and please feel free to give us a call or send us an email with any questions you may have.