These days, so much of our communication is done using technology. Times aren't what they used to be, and we would rather text or email rather than sitting down to write a letter. Unfortunately, these methods of communication leave very little behind, causing others after us to never really know what our life was all about at any given moment.
Archivists from the Montana Historical Society recently spoke to The Great Falls Tribune about a series of letters they have preserved from a young 25-year-old man named Pat Blinn. While serving overseas in the Pacific Theater during World War II and later in the Korean conflict, Blinn wrote several letters to his love back home, Betty Ann Gaston of Missoula, Montana. Sometimes he wrote about his travels during these wars, but mainly he discussed missing home and missing his sweetheart. Sadly, while serving in Korea, Blinn was killed in combat and his remains were never recovered.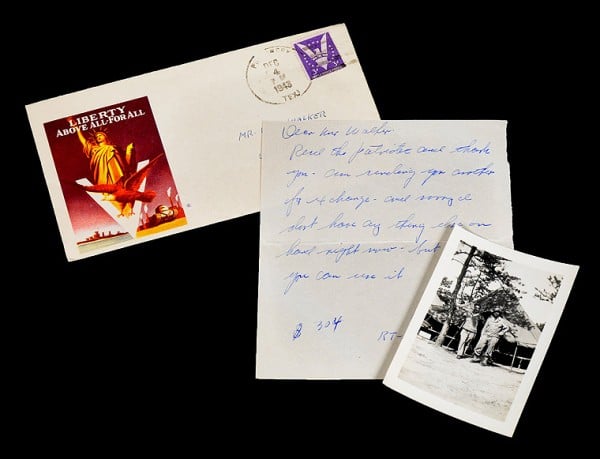 Although Blinn is gone, his words still remain thanks to proper preservation techniques. The archivists at the Montana Historical Society have noted that while the ink Pat Blinn used is a bit faded now, making the words slightly harder to read, the message is still clear. Any reader can understand the genuine love and affection that Pat had for Betty Ann and for his family and friends back home. The letters also give historians an inside look to what life was like in the military during World War II and the Korean War.
Problematic Changes Affecting Letter Writing
Nowadays, very few people would think to write out a letter to a loved one or friend, as they'd much rather type it into an email or text. This method of communication, however, doesn't hold up nearly as well over time, as more often than not these writings are eventually deleted. Writing letters is considered a lost art these days, especially those written in cursive. Many of the younger generations don't even know how to read cursive, let alone write it themselves. While writing hand-written letters was the norm during Pat Blinn's time in the military, those individuals serving overseas today who wish to communicate with family, loved ones and friends more often than not choose to Skype them or use some other form of video chat— important modes of modern communication, but forms that just can't be saved.
Archivists from the Montana Historical Society are worried about this. They noted that unlike their current role as preservationists of "hard copy" letters, documents and artifacts, archivists of the future may have to be hacking gurus who can slowly break apart hard drives and computer accounts of people's emails and messaging services if they ever want to have access to the same sort of historical material currently preserved in old letters.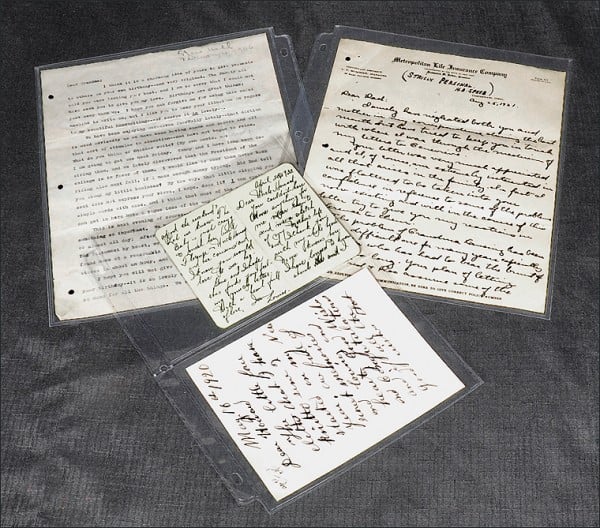 The physical appearance or "presence" of communication has also changed throughout the years. In the past, people may have written letters and accidentally shed a tear on the note, or sprayed their favorite perfume on a letter to remind someone of their scent. Perhaps a lock of a loved one's hair or a pressed flower might have accompanied such letters. In today's digital world, none of this can be done. Everyone also has the same "handwriting" when it comes to typed-in digital correspondence, and therefore changes in tone and emotion can't be conveyed as easily as they can in a written note or letter. This being the case, family members and historians of the future may have a harder time figuring out exactly what we were trying to say to each other, how our lives unfolded, and what was important to us.
Fortunately, though, we do have old letters like those Pat Blinn wrote to his love Betty Ann all those years ago, and those are absolutely worth preserving!
Preserving Old Letters From Your Family Archive
If you have a trove of letters in your family archive, or notes that perhaps you yourself wrote or received from a loved one, or are interested in bringing back this lost form of communication, consider the following tips to help preserve these wonderful treasures and this lost art.
              
A dedicated workspace for sorting and archivally storing old family letters, photographs and artifacts.
1. First Things First
Before you open that old shoebox full of letters that have been stored in the attic or basement, clear off the dining room table or set up a space in an unused corner of the living room in order to spread your collection out. Always wash your hands before handling old letters, photographs, and documents, as you don't want to damage these irreplaceable artifacts with dirt, lotions or the naturally-occurring oils on your hands and fingers. And, as a perennial rule of thumb, never have food or beverages near your old letters and artifacts, as an accidental spill could spell disaster.
2. Handle With Care (see photographs below)
Consider placing your letters and documents in acid-free envelopes, archival crystal clear bags, or three-ring page protectors, all of which will keep delicate papers from being exposed to harmful dust, moisture and household pollutants. Depending on how many letters you have, you can place them in elegant three-ring binders and slipcases if they are in 3-ring page protectors, or in acid-free boxes that come in a variety of sizes, depths, and colors to match any taste or decor. You can also keep your letters safe in acid-free file folders, or a document storage kit, which has everything you need in an all-in-one kit.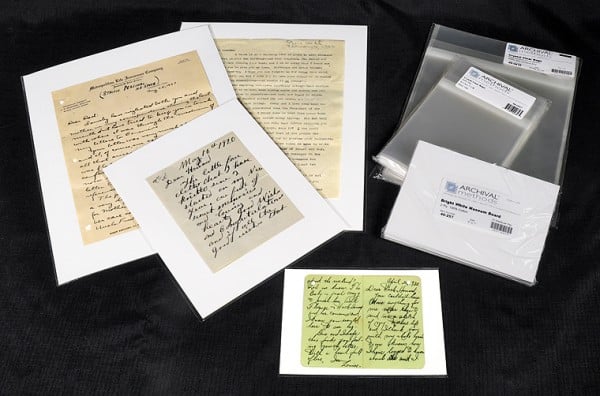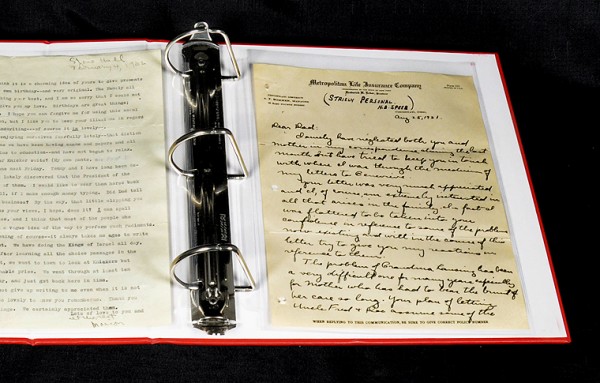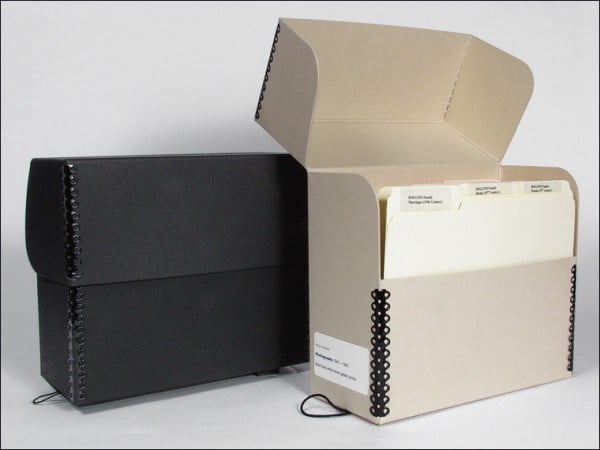 3. Store Well
As noted by the Practical Archivist, keep all of your historic and contemporary letters and documents in a cool, dry, dark place away from excess humidity, water and light. While perhaps stored for years in the attic or basement, these locations are not ideal for preserving old letters as the wide fluctations in temperature and humidity can harm papers, inks, photographs and other such artifacts. The ideal place to store a set of letters is in an indoor closet or shelf (away from direct sunlight) in your "living space," not the attic or basement, as the temperature and humidity variations are less drastic. This storage placement will also prevent excess moisture from wrinkling the pages or perhaps causing the ink to run, and the lack of excess light will keep the letters from fading over time.
4. Contact Us
If you have any additional questions on preserving old letters or would like more information on the archival storage and presentation materials that are right for you, please contact us here at Archival Methods. We're always there to help with any archiving, storage, or presentation questions you may have.
---