4 Do-It-Yourself Steps to Preserve ALL Your Snapshots:  




                                 SORT 

 /  

STORE 

 /  

SCAN

  /  

SHARE!
Hey there, folks! Welcome to PART 2 of our easy-to-follow 4 Do-It-Youself Steps (and overall PHILOSOPHY, which we encourage you to think about every day!) for archivally preserving and presenting ALL your photographs & snapshots—old and new:
Sort

   /   

Store

   /   

Scan

   /   

Share
So, with all we've discussed on SORTING and STORING in PART 1 (please click here to go there), let's take a quick look at our final two steps—SCANNING & SHARING—and you'll have all YOUR photographs & snapshots SORTED / STORED / SCANNED / & SHARED in no time (all ARCHIVALLY, and you'll save tons of $$$ in the process)!
---
Sort

   

/

   Store   /   

Scan

  /   Share


3. 

Scanning

 Your Snapshots & Photographs


Ok, folks, once you've SORTED your photos and snapshots out a bit and picked out your favorites, it's time to SCAN them!
There are a number of ways of going about this that are relatively easy / quick / cheap.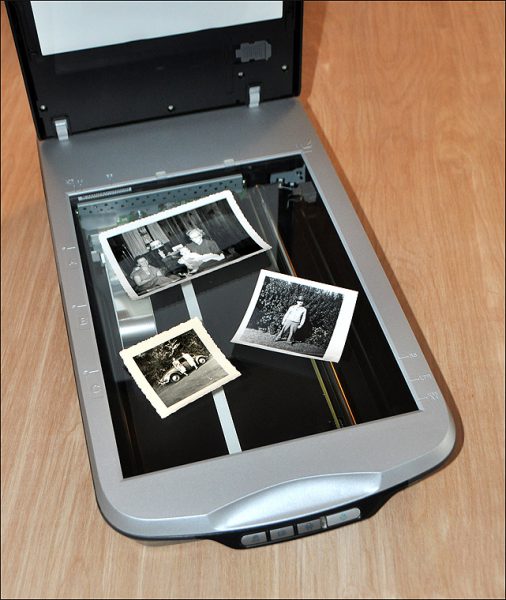 Please click on either image for short third-party YouTube videos on scanning photos (left pix) & scanning slides/negatives (right pix).


Desktop scanners are relatively inexpensive these days, and can be found either online or in many of the larger office supply stores.
Most of these scanners will allow you to scan multiple snapshots at the same time (see pix on left, above) / they often come with attachments for scanning both 35mm slides and negative strips (see pix on right, above) / they will often accommodate photo album pages up to 8.5×11″ (see pix below).
QUICK TIP: cuz I know you're gonna ask…you can scan B&W pix with OTHER B&W pix / color pix with OTHER color pix / or mix and match to keep relatives or events together in the same scan (for organizational purposes).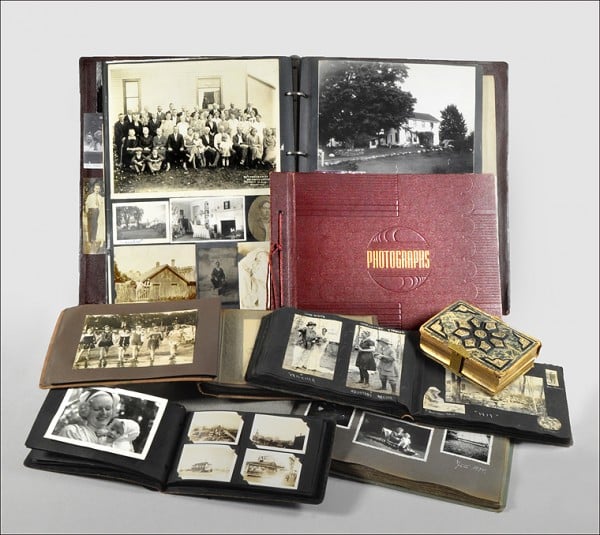 The pix on the left is a scan of a photo album page made on an off-the-shelf desktop scanner. BOOM! – five pix scanned all at once!
The pix on the right shows some of the many different sizes of old photo albums you might come across in YOUR OWN family archive.
QUICK TIP: Got a photo album larger than your scanner? Scan the pages in sections!
(Please click on either image to see our fully-illustrated blog on Preserving Photo Albums.)


Sure, you'll need a bit more know-how regarding "what works best," but most scanners come with all the software and instructions you'll need to do it all YOURSELF, and there are all sorts of tutorials on YouTube.




  
Left pix: scan of a white-bordered snapshot against the white background of the scanner's closed lid = difficult to find the edges of the pix.
Right pix: same pix scanned with a sheet of black construction paper placed over the scanner platen before closing the lid = well-defined edges of the pix.
Both pix: note the date on the right-hand edge of this snapshot's border, which can help you date such photographs.
(Please click on either image to see our fully-illustrated blog on Dating Old Photos & Media.)


QUICK TIP: carefully place a piece of 8.5 x 11″ BLACK construction paper on top of your snapshots once they have been placed on your scanner, as this will make it easier to distinguish just where the white borders of your photographs are located (see pix above).

---




Now, as mentioned in Part 1 of this two-part series of blogs, if you simply don't have the time to scan your own pix / you don't have a scanner / or you're finding that some of your pix are discolored or faded, you can contact the small (= personable!) companies and organizations listed below.
All of these folks come HIGHLY RECOMMENDED!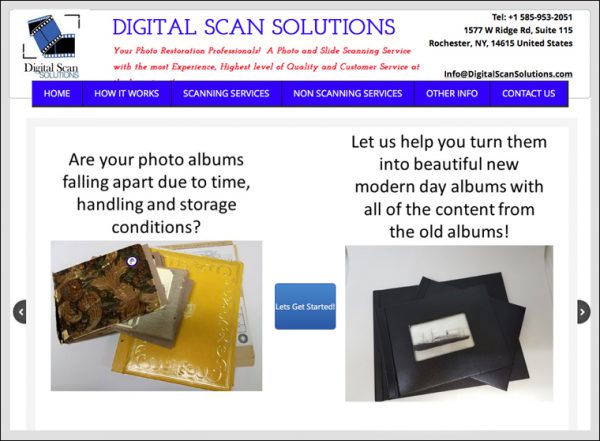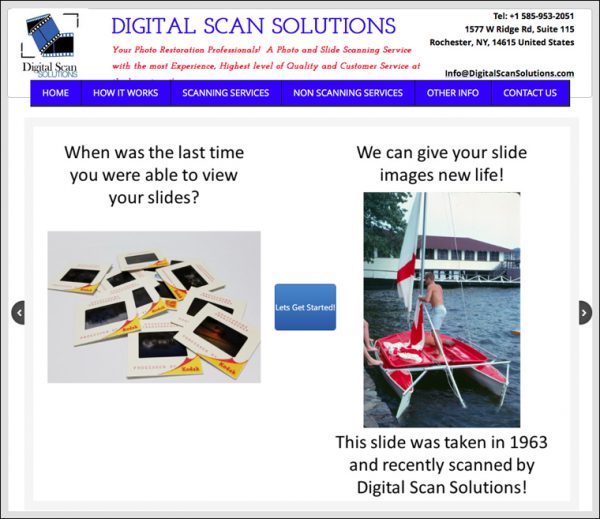 Don't have a scanner? Don't want to deal with organizing additional digital files? Well then contact Digital Scan Solutions!
They'll get all your snapshots / photographs / & 35mm slides scanned and ready for you to print / share / & store!
(Please click on either image for more information.)


Our friends at Digital Scan Solutions (see pix above) specialize in scanning snapshots, and can do it for you in bulk. 
This will allow you to get hundreds (if not thousands!) of your snapshots scanned and returned to you for proper archival storage (BTW, NEVER throw out the originals, even after they've been scanned!!!) along with all your scans loaded onto a thumb drive or a compact disk (CD).

Yup, it couldn't be easier!
---
  
Got faded or discolored snapshots and photographs? Fix 'em YOURSELF with Vivid Pix Restore software!
(Please click on either image for more information.)


If you're running into problems with faded or discolored snapshots, there are ways YOU can fix all that, too. A company we're particularly fond of is Vivid-Pix (see pix above). They have a rather inexpensive Windows-based software package called (appropriately!) Restore that will allow you to adjust your snapshot and slide scans quickly and easily through either preset functions or user-friendly onscreen adjustment tools.




---



As described in Part 1 of this two-part series of blogs, if you simply DON'T have the time to do any of our 4 Do-It-Yourself Steps, then do yourself a GIGANTIC FAVOR and contact your local member of the Association of Personal Photo Organizers (click here to see our fully-illustrated blog on what it is that they do)! 
Yup, from…


          1.) helping you get started
          2.) to assisting you while you do most of your own organizing and scanning yourself
          3.) to taking over the ENTIRE PROJECT(!) and getting it done FOR you

…the professional and well-trained folks from APPO will help you organize and archivally preserve ALL your cherished photographic memories (even the ones you don't even remember you have!) in order for you to "tell your own personal family stories" through the photographs & snapshots in your family archive. Check 'em out. 


---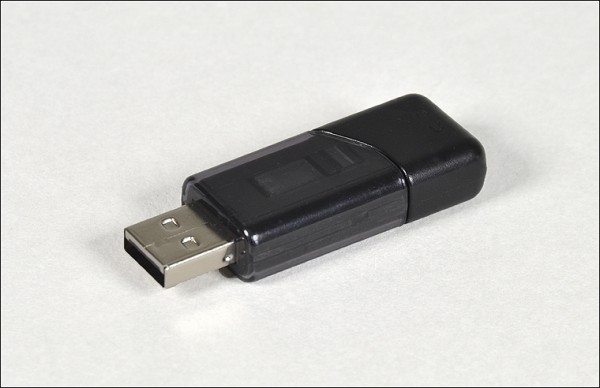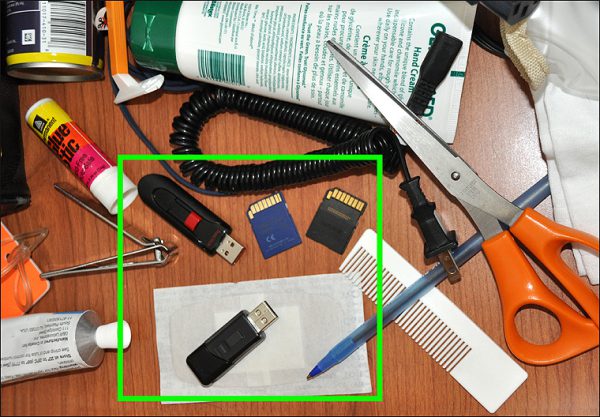 Left pix: small, easy-to-lose USB thumb drive, with all your important pix on it.
Center pix: your small thumb drives and camera memory cards lost in the junk drawer.
Right pix: the perfect solution: archival all-in-one USB / Memory Card Storage Kit!
(Please click on any image to see our short 90-second video on this great kit!)



So, with your SCANS all set—and the digital pix on your phone / iPad / computer SORTED and ready to go—copy your favorite images to a thumb drive or camera memory card (see pix above) and take 'em to get PRINTED (many local camera shops or stores like Target or Walmart can do this, or look online), cuz now it's time to think about all the different ways you can SHARE your best memories and important moments!



---


Sort   

/

   Store   /   Scan   /   

Share

4. 

Sharing

 Your Snapshots & Photographs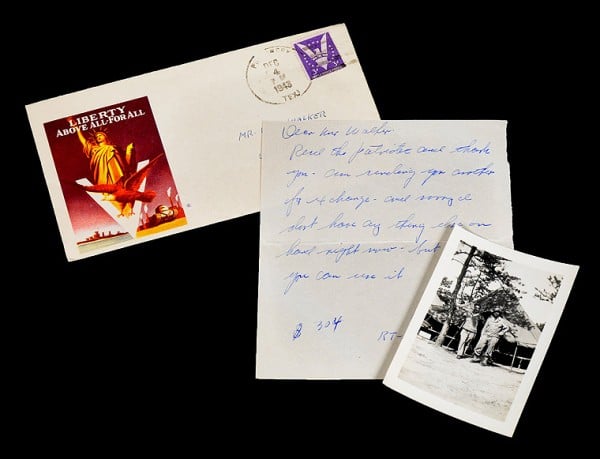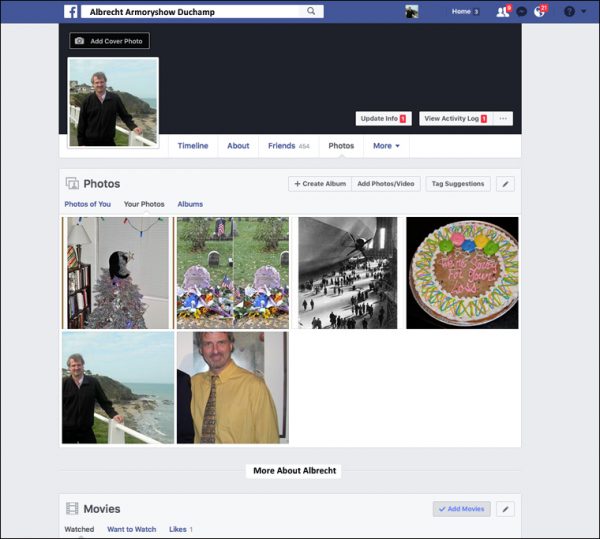 Yeah folks, "sharing" photographs & snapshots goes waaaaaay back. People would order multiple copies of cartes-de-visite & cabinet cards (see pix on left) to pass out to friends and relatives back in the albumen print days of the 19th century, while copies of amateur B&W or color snapshots could be easily reprinted from negatives—which you should ALWAYS KEEP if you come across them in your family archive—and sent via snail mail (see center pix). And then, of course, there's Facebook / Instagram / Pinterest / and a host of other photo sharing social media platforms (see pix on right).
(Please click on each image for more information.)
So, when I mention "SHARING" your snapshots and photographs you're probably thinking one of two things:
          • if you're a member of the "older set" (like me), then "sharing" might conjure images of printing extra
             copies of a favorite pix & sending them (via snail mail!) to grandma / Aunt Mildred (see pix above) / etc.
          • if you're a member of the "younger generation(s)" then you're pretty hip to uploading your pix onto your
             Facebook / Twitter / Pinterest / Google+ feeds (please click on each link to see Archival Methods feeds!)
Well, I'm here to tell ya that while BOTH of these mechanisms for SHARING your photos and snapshots are quite valuable, there are OTHER ways to SHARE these pix that, in the long run, are EVEN MORE IMPORTANT!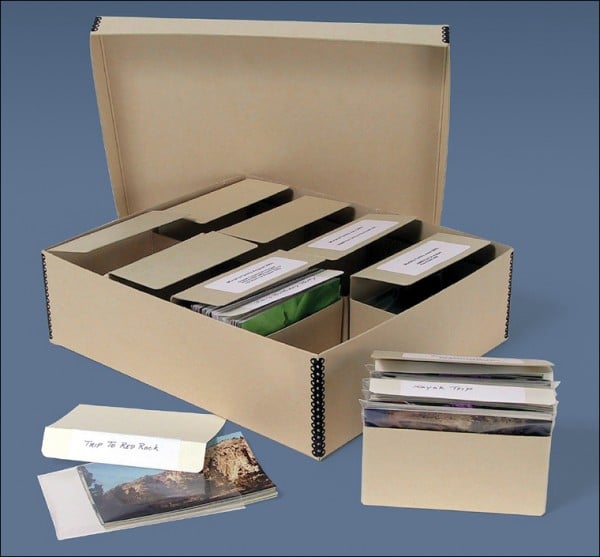 "Stored away" in (left to right) archival binders / snapshot kits / specialty acid-free boxes???
Yeah NO!
Sure, all this stuff is archivally "STORED," but not "AWAY." By organizing your snapshots & photographs
they're also ALWAYS at your fingertips in order to be easily (and immediately!) SHARED! 'Nuff said.
(Please click on each image for more information.)
Yup, I'm talking about POSTERITY, folks, the posterity associated with YOUR contribution to the FAMILY ARCHIVE! 
And the BEST part???
By looking after your irreplaceable snapshots and photographs (for posterity, as mentioned), you're simultaneously making SHARING them in the here-and-now extraordinarily EASY!
  
Yup, archival Document Boxes—available in FOUR different colors to match your tastes & decor—and acid-free /archival File Folders
make archival organization and SHARING easy (cuz you can FIND it all!). The best part? It's ALL ARCHIVAL (or did I already say that?).
(Please click on either image for more information, and click here to see our 60-second video on what's what.)
Want to remember (and SHARE!) that great family trip? Birthday? Graduation? Wedding? Special moment? NO PROBLEM, cuz EVERYTHING in your archive of snapshots & photographs is organized and easily located…
…and it's ALL ARCHIVAL!
BOOM!
Long after Aunt Mildred has lost that snapshot you sent her, and all you're old Facebook friends and Instagram followers have moved on to other things in life, your family archive of snapshots will remain an ACTIVE(!) repository of tremendous memories and treasured moments to be SHARED…
…but ONLY if you take care of them!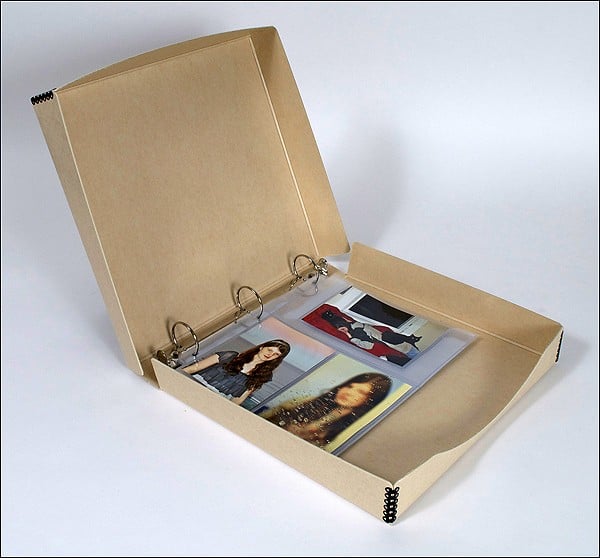 No matter HOW you archivally store your snapshots & photographs, the bottom line involves both "easy access" for SHARING and
the "peace of mind" that comes with knowing that your precious memories are safe and securely STORED—for generations to come!
(Please click on each image for more information.)
So, when I talk about SHARING your photographs and snapshots, old and new, I'm talking about sharing them BOTH in the here-and-now, but also for posterity—as mentioned—for the family members of the future who will "know who you are" and "what your personal life story is" by the photographic records you archivally preserved and presented.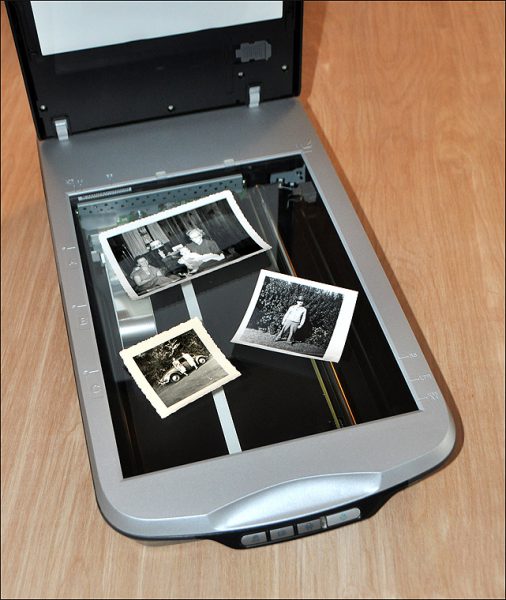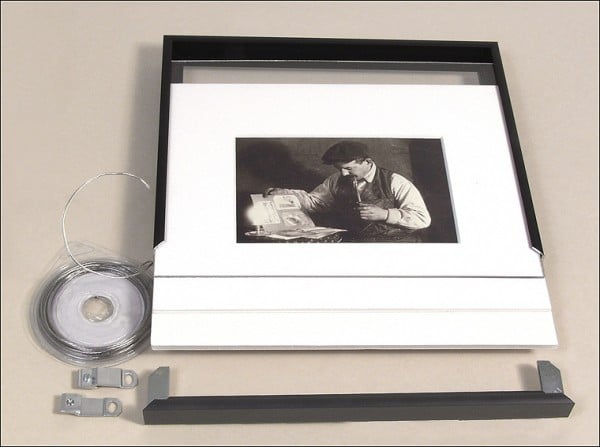 (Please click on each image for more information.)
Said another way, when I talk about SHARING your photographs & snapshots (see pix above) I'm talking about:


     • taking your scans of old photos, 35mm slides, or album pix that no one has seen in decades and printing them
     • putting them together in archival pages & photo albums filled with your favorite memories / or organized into kits
     • perhaps archivally matting and framing your favorite pix to hang on the wall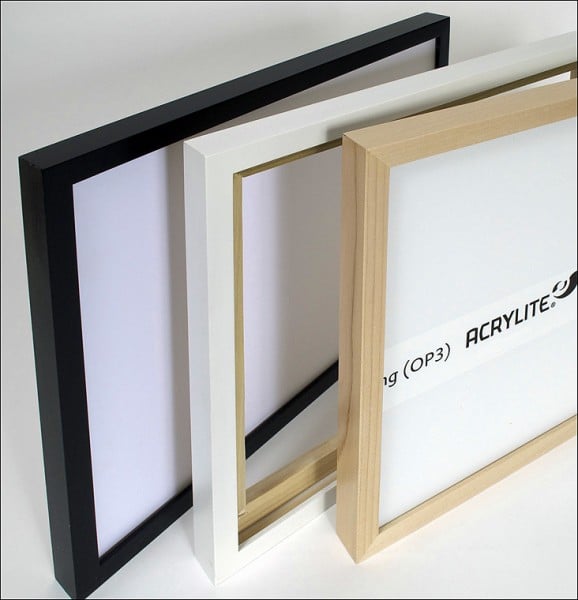 I'm here to tell ya, folks, that while you're SORTING your photographs & snapshots (left-hand pix) you're gonna find some REALLY GREAT images!
These photographs would look cool printed & matted (center pix – and we can help you with that!), and then framed (right-hand pix) in order to be
SHARED by being hung on the wall to be enjoyed each and every day. Yup! (Please click on each image for more information.)
Sure, SHARE your best snapshots by posting them online or printing extra copies and sending them around, but be SURE to "share them with the future" by putting together your own archival photo albums / kits filled with your organized snapshots & old 35mm slides / matted & framed works—everything you have in your archive of family snapshots, past and present—that you can now easily SHARE!
Yup, 'nuff said!
---

  
Yup, YOU can turn this (pix on left) into THIS (pix on right)! Organized, archivally safe, and ready to SHARE & STORE—forever!
(Please click on the LEFT pix for our short video, and on the RIGHT pix for our fully-illustrated blog, on our all-in-one 4×6 Archive 900 Kit.)


---
So, there you have it, folks. 
We created this list (and PHILOSOPHY!) of 4 Do-It-Yourself Steps to preserve your photos & snapshots to help you SORT and archivally STORE your pix (see Part 1 here), which will then make SCANNING and SHARING everything easy!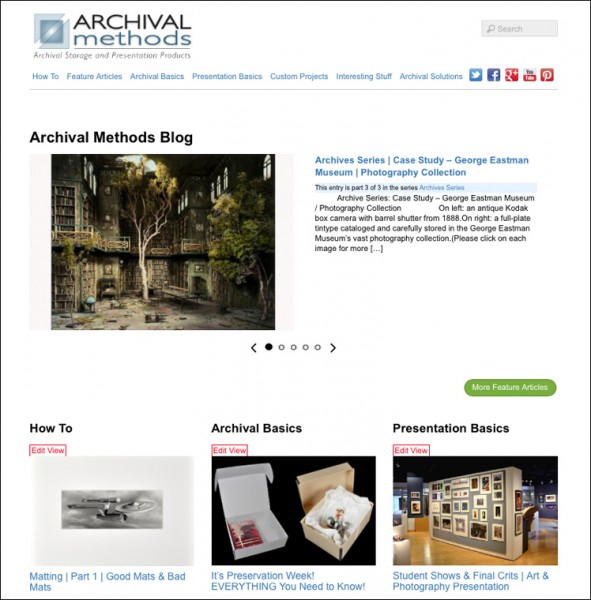 Want even MORE info? Go to our blog home page and poke around (see pix above). You'll find ALL SORTS of cool stuff that explains EVERYTHING ya need to know about archival preservation / storage / & presentation on a range of different topics. Yup, there's something for EVERYONE!
And while we're on the subject of additional resources, check out our series of short videos on specific procedures and archival products YOU should know about (see pix below)! They're cool!
At the end of the day, folks, by following our 4 Do-It-Yourself Steps—SORT / STORE / SCAN / SHARE—you'll come away with the peace-of-mind of knowing that your snapshots & photographic archives are organized, accessible, and archivally safe NOW, and for GENERATIONS TO COME!  
There's nuthin' cooler than THAT!
---
Contact Us
If you have any additional questions on preserving your old photos and anything else in your collection, or would you like more information on any of our museum-quality archival storage and presentation materials, please contact us here at Archival Methods. We're always there to help with any archiving, storage, or presentation questions you may have.
We would also like to encourage you to follow us on Twitter, Facebook, Pinterest, and our large selection of informative and crisply-illustrated (and often humorous!) blogs for up-to-the-minute information, Archival Solutions of the Week (take a look at this archive for more info!), and stories of interest. Likewise, our exclusive short videos illustrate many of the archival products and procedures that you may wish to "see in action," so please take a look!
Lastly, we would like to encourage you to click here to sign up for weekly emails alerting you to our Archival Solution of the Week blogs! It's easy & fast, and usually saves you 15%!



---