May is National Photo Month:

3 Hugely Important Thoughts!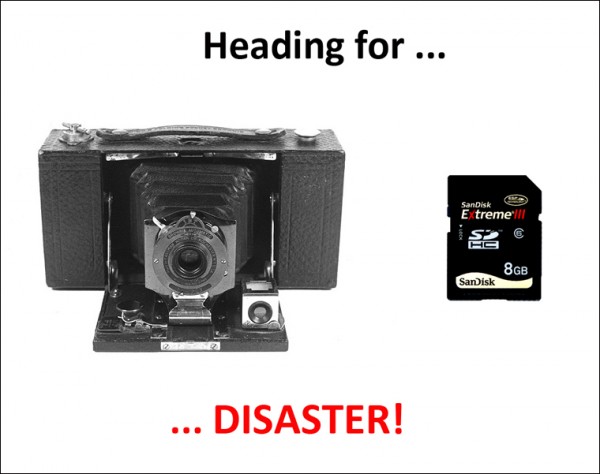 May is "National Photo Month."
OK, so what the heck does THAT mean???
Well, National Photo Month was created to…
"…help people get even more joy out of photography and their pictures."
Yet there is a cautionary tale in all this. It is estimated that 657 BILLION (yeah, billion with a "B") will be uploaded to social media this year alone – and that's just what will be SHARED, not the total TAKEN.
The problem is that LESS THAN 1% of all these photographs and irreplaceable(!!!) memories will ever be printed, and within only a few years the rest will be LOST FOREVER (see below)!
Add to this the staggering number of old family snapshots currently moldering in attics and basements – even as you're reading this – and the photographic loss becomes a TRAGEDY OF EPIC PROPORTIONS!
"Print & preserve your important photographs & snapshots – WHILE YOU STILL CAN!"
With all this in mind, and in honor of National Photo Month, we here at Archival Methods want to encourage YOU to think about 3 VERY IMPORTANT aspects of YOUR OWN photography and family photo collections, as there's still hope for you and your irreplaceable photographs!
---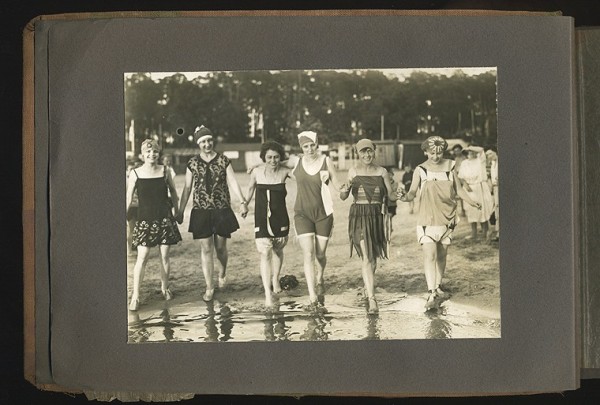 1.

Shoot More Photos
This is the easy one (actually, they're ALL easy!) – shoot more photographs of the people and places you love and cherish. Summer's coming, so capture those memories of graduations, picnics, family reunions, vacations, Aunt Zelda's new tattoo, stuff like that!
---
2.
Print Your BEST Existing Photos
Download the images on your phone or your camera's memory card and actually PRINT THEM!
A grajillion photos are made EVERY DAY, yet most will never get printed!
According to the folks at Kodak (remember them?), back in 1999 – the peak of the film-camera industry – consumers took around 80 billion photos.
Today it is estimated that around 1.8 BILLION photos will be shared on the major photo apps (Facebook, WhatsApp, Snapchat, etc.) per day! That's 657 billion a year! (Click here for a great article in The Atlantic on this topic.)
657 billion looks something like this:   657,000,000,000
And that, folks, only counts the photos that are SHARED, not the total TAKEN.
Mike Johnston of The Online Photographer mentioned in one of his blogs that John Szarkowski (the former Director of Photographs at the Museum of Modern Art from 1962-1991) had once said that: 
"There are more photographs in the world than bricks."
Johnston himself updates this concept by stating that:
"One day there might be more photographs than grains of sand."
Now, no one is suggesting that ALL of these photos get printed, but the BEST ones? Absolutely!
Otherwise…
Relatedly, there is a saying going around these days along the lines of this:
"In 10 years, the most photographed generation ever will have no pictures."
This is due to the fact that whatever technology was used to make your current or recent photographs will be completely obsolete in 10-15 years, and if you haven't printed any of them…then you are going to be just plain out of luck (please click here for a GREAT short article on this phenomenon).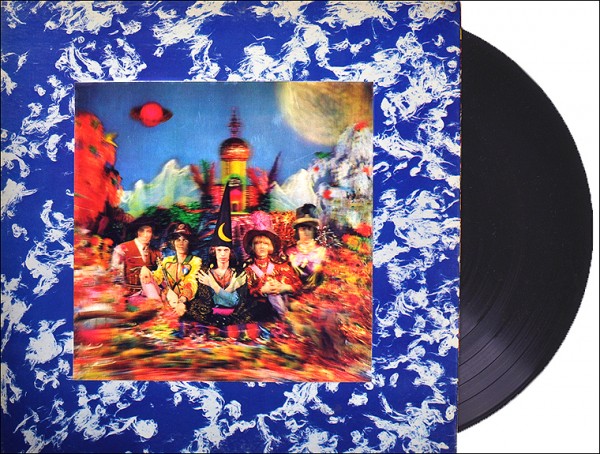 To get a sense of what this means, go try to play your dad's old ABBA 8-track tapes (8-track tapes??? What the heck are THOSE???), or read your college essay you stored on a floppy disk, or grab mom's Rolling Stones vinyl record albums and try to play 'em. Nada! Technologies come and go with ever-increasing frequency, so go make hard-copy prints of your best and most cherished photographs – WHILE YOU STILL CAN – and then archivally preserve them for generations to come!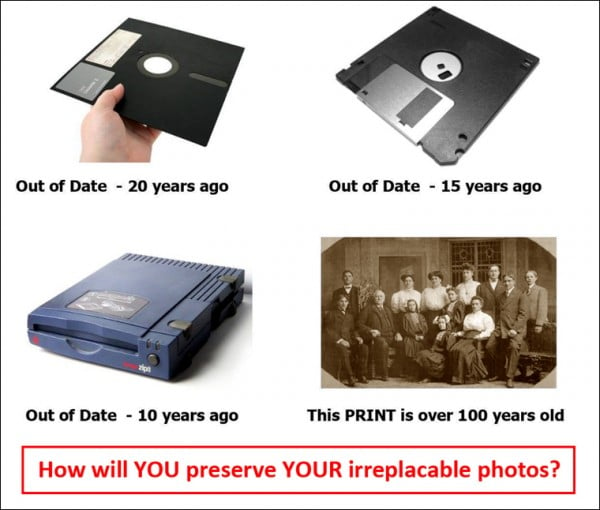 ---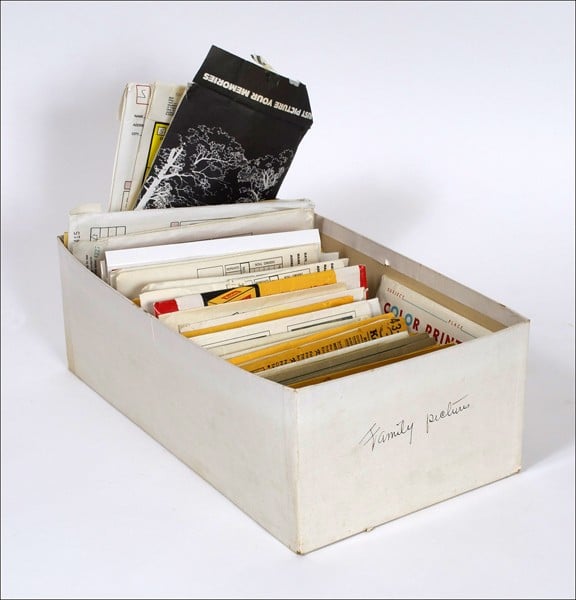 3.
Preserve Old (and NEW!) Family Photos:
Once you have your very best digital prints in hand, and you've dug out grandma's (or great-grandma's!) photographs and albums from the basement or attic (see pix above), now it's time to archivally preserve them – during National Photo Month and beyond!
  
From old photos from the 1800s to snapshots from the 1970s, EVERYTHING can be safely and archivally stored!
(Please click on each image for more information.)
No matter what kind of photographs you have, there are ways to make then safe, secure, and accessible.
To this end, we have written a ton of insightful, easy-to-follow, often humorous blogs that will walk you through EVERYTHING you need to know to bring museum-quality archival care to your own home-grown photo memories.
It WON'T take forever to do, and it WON'T break the bank!
We hope you'll help us celebrate National Photo Month (and EVERY month) by checking out these blogs.
Someday – someday SOON – you'll be SO HAPPY you did!!!
(And remember, shoeboxes are for…well…SHOES! Not irreplaceable family photos!)
---
American Family Archives Series: Overall Philosophy of Archival Care
(Please click on the images to get there.)

---
American Family Archives Series: Dating Photographs and Old Media
(Please click on the images to get there.)

---
American Family Archives Series: Preserving Snapshots
(Please click on the images to get there.)

---
American Family Archives Series: Postcards – Family History and Archival Care
(Please click on the images to get there.)

---
American Family Archives Series: Preserving Photo Albums
(Please click on the images to get there.)

---
American Family Archives Series: Preserving 35mm Slides
(Please click on the images to get there.)

---
American Family Archives Series: 8mm Home Movies
(Please click on the images to get there.)

---
Presentation Basics: Framing for an Elegant and Professional Look
(Please click on the images to get there.)

---
Archival Disasters: Our Horror Story "Winners"
(Please click on the images to get there.)

---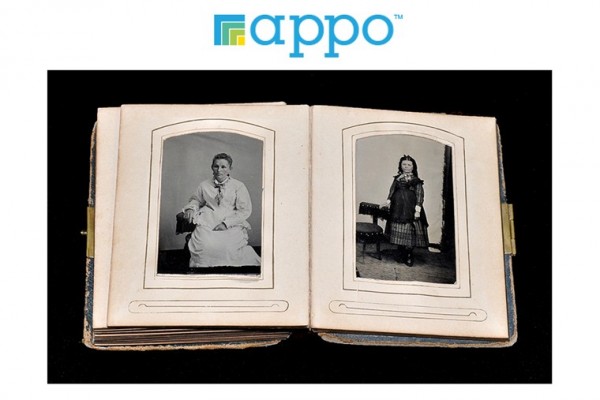 APPO: Association of Personal Photo Organizers (see below)

So, after checking out our easy-to-follow blogs, are you still intimidated by the shoeboxes filled with old Aunt Myrtle's snapshots? Don't know how to get started, or when you're gonna find the time to get it all done? Well, we'll walk you through all that with our blogs, but if you're STILL reluctant to do it all yourself (hey, it's actually EASY), then check out this blog: APPO / Association of Personal Photo Organizers (see pix above). Those guys know their stuff, and it may well be worth getting in touch with them. Tell 'em Archival Methods sent ya.
---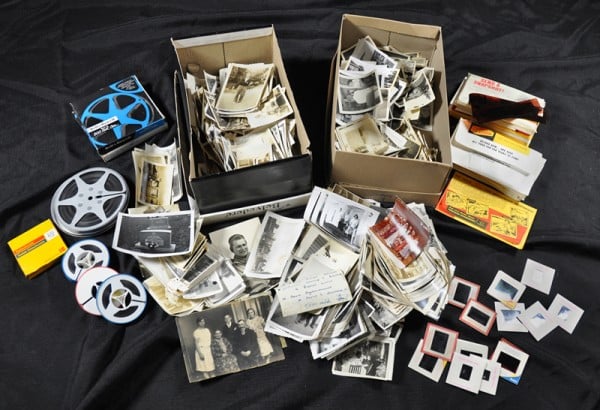 We hope you'll take the time to go through the photographs in your camera and phone to discover the treasures you've quite possibly forgotten you even have. Then, as mentioned above, go print the best ones. Combine these with all those old family snapshots from generations ago that you dig out of obscurity in your attic / basement / or closet (see pix above), and put together the albums, photo storage kits and framed works that will keep your memories alive for decades to come!
There's no better time to start than National Photo Month, and Archival Methods is always here to help you get there with fine museum-quality products, illustrated blogs, short videos, and a friendly and informed voice on the phone! 
---
Contact Us
If you have any questions, or would you like more information on any of our museum-quality archival storage and presentation materials, please contact us here at Archival Methods. We're always there to help with any archiving, storage, or presentation questions you may have.
We would also like to encourage you to follow us on Twitter, Facebook, Pinterest, and our large selection of informative and crisply-illustrated (and often humorous) blogs for up-to-the-minute information, Archival Solutions of the Week (take a look at this archive for more info!), and stories of interest.
Lastly, please click here to sign up for weekly emails alerting you to our Archival Solution of the Week blogs! It's easy & fast, and usually saves you 15%!
---