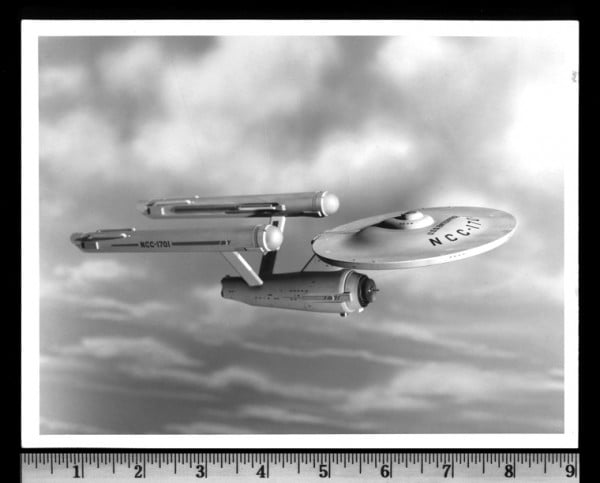 Simplifying  Matting Measurements:
Outside Measurements / Inside Window Measurements / Cropping
Once you've decided on what color and thickness you want to use for your archival mat (please go to Part 2: Choosing Mat Board Colors & Thickness for more information), it's time to measure your piece. To make this step as simple as possible, use the easy-to-navigate Custom Mat Cutting template (see the screenshot below), which allows you to "fine tune" your measurements in all sorts of increments. My suggestion? Print a copy of this form and have it next to you as you're working out your sizes, then transfer these measurements onto the actual online interactive form when you're ready to order your mat(s).
Outside Measurements: Determine the length and width of your mat's exterior dimensions. These measurements should be based on the size of the frame and glass you want for your piece, or the size of the archival portfolio box or acid-free storage box you wish to use if you're not framing it. This is a personal choice, as you may just want a standard 2″- 3″ inches of mat board around your piece, or you may want a much larger (or smaller, for that matter) amount of mat board surrounding the work. To save time and money, consider using one of the "standard" mat and frame sizes listed below as a starting point, as these are literally "off-the-shelf" standard sizes and many frames and archival boxes are sized to accommodate these same measurements.
8 x 10″  •  8.5 x 11″  •  11 x 14″  •  14 x 18″  •  16 x 20″  •  18 x 24″  •  20 x 24″  •  22 x 28″  •  22 x 30″  •  30 x 40″




Quick Hack: You can place a number of sheets of regular 8.5 x 11-inch printer paper on your dining room table in the size configurations listed above (or any size you actually want) and then place the piece you wish to mat on top of them, moving the paper around until you start to get a sense of what looks good to you in terms of sizes and proportions. 
You can mat an image any way you want, showing as much or as little of the actual piece as you see fit. In this instance a good deal of the print was purposely cropped out by the mat, but many other options are possible.
Inside (Window) Measurements: Once you have chosen the overall outside dimensions of the mat and/or finished frame you want for your piece, you need to determine how much of the actual image you want to have showing in your mat's window. 
Measure the length and width of the image you would like to see through the mat's window. In some cases you may want to crop the image significantly, as was done with the image of the Enterprise (see photos above), while in other cases the more of the image you can see, the better.
If you would like to show as much of your image as possible, carefully measure the image size from top to bottom and side to side. You may then want to "come in a bit" by adding an additional 1/16-inch to 1/8-inch on each side and the top and bottom (= all 4 sides) of this measurement in order for the borders of the mat to cover any margins or non-image areas of the piece, as described in the example in the next paragraph. Most frame shops would recommend the same practice, as this very small amount of extra mat board margin coverage will make it significantly easier for you to place your piece when the time comes to mount it.
As an example of this strategy, imagine that you have an image area that measures exactly 8 x 10-inches. If a window mat were cut to this exact measurement it would be very hard to line up the mat's window with the piece itself as the tolerance is so tight. By "coming in" (adding) 1/8th-inch on all four sides, the mat's window measurement would now be 7-3/4-inch x 9-3/4-inch (a slightly smaller window than the piece's exact measurements), which would still allow most of the piece to be seen while making it much easier to place the work behind the window when the time comes to mount it to the mat's backing board.
It's Actually Quite Easy: Now, I've just gone into a lot of detail about numbers and fractions and relative mat window sizes, but what's really great about the Custom Mat Cutting template is that it calculates all the math and dimensions for you, which then allows us to easily cut a perfect mat for you! All you have to do is enter the correct measurements for the exterior size of the mat you want and the size of the window you want into the template. That's it!
To Summarize: You may wish to crop in a great deal, as was done with the photograph of the Enterprise on the left (above). Alternatively, as described above, you may want to show more of your image, so measure the exact size of your piece and then "come in a bit" by adding an additional 1/16-inch to 1/8-inch on all four sides of your exact measurement. 
In addition to these two options, you can also show the entire piece by "floating" it in a mat window that is larger than the piece itself, as is seen in the photo on the right (above). In this case the Enterprise photo was measured and then 1/2-inch of additional space (on all 4 sides) was added to these measurements when determining the interior mat window size. The mat was cut to these larger specs, hinged (which we will do for you, see Part 5: Hinging Your Mat Board for more information), and the photograph was then mounted to the mat's backing board using clear mounting corners (more on all that in an upcoming blog on mounting). The result is that the photograph "floats" on the backing board, with a window mat surrounding it in a way that allows one to see the ENTIRE piece. This option works well when you're matting a piece that has no border at all, or when you really want to be able to see the entire artwork / photo / artifact.
---
If you would like to learn more about the differences between a "good" mat and a "bad" mat / choosing the best color and mat board thickness for your mat / what is the difference between a "centered" or "weighed" mat / and what hinging is all about, please visit the other short yet informative blogs in our Matting series for a deeper understanding of each step of our easy-to-use Custom Mat Cutting template.
   • Part 1: Good Mats / Bad Mats – The Overall Philosophy of Matting
   • Part 2: Choosing the Best Colors and Mat Board Thickness for Your Piece
   • Part 3: Outside Measurements / Inside Window Measurements / Cropping (you're here now)
   • Part 4: "Centered" or "Weighted" Mats
   • Part 5: Hinging Your Mat Board
   • Part 6: Other Precut and Custom Mat Cutting Options and Services
The overall goal of our Matting series is to take the mystery out of enhancing your family photographs, collectible images, or your art portfolio – leaving you with a stunning, archivally matted presentation and the peace-of-mind that comes with knowing that you've done things right! This series will be followed by a similar set of blogs that will explain everything you need to know to mount your work in your new mats. Stay tuned!
---
Contact Us
If you have questions or would like more information on matting or on the archival storage and presentation materials that are right for you, please contact us here at Archival Methods. We're always there to help with any archiving, storage, or presentation questions you may have.
We would also like to encourage you to follow us on Twitter, Facebook and Pinterest for up-to-the-minute information and stories of interest.
---