Start a

NEW Holiday Tradition (with
YOUR

Family Photographs!)
Christmas, Hanukkah and Kwanzaa are just around the corner!
Do you have family stopping by?
Are you planning on visiting family elsewhere?
If you've answered "yes" to either of the above, then please consider this an opportunity to start a new holiday tradition.
All you need to do is ask the family members you'll be seeing over the holidays to please bring just a few of their favorite family photographs or photo albums to your gatherings.
Why?
Other than the holidays—and perhaps the occasional family reunion—no other time of year offers a better opportunity to:
• relive family memories captured in old photographs
• identify relatives / old homes & locations / important family events found in old photos
• share copies of your old photos & their old photos by arranging for the scanning
   of existing prints (see photos below) or borrowing old negatives for printing
  
Scanning your own or another family member's old photographs will allow you to print & share the digital files.
When finished scanning, always store the originals in archivally-safe enclosures and acid-free boxes or binders.
(Please click on each image for more information.)
Another reason to do this is based on the fact that important family photographs are often scattered amongst relatives who live in different parts of the country (or the world! – see photo below), which means you might not even know that certain family photographs even exist!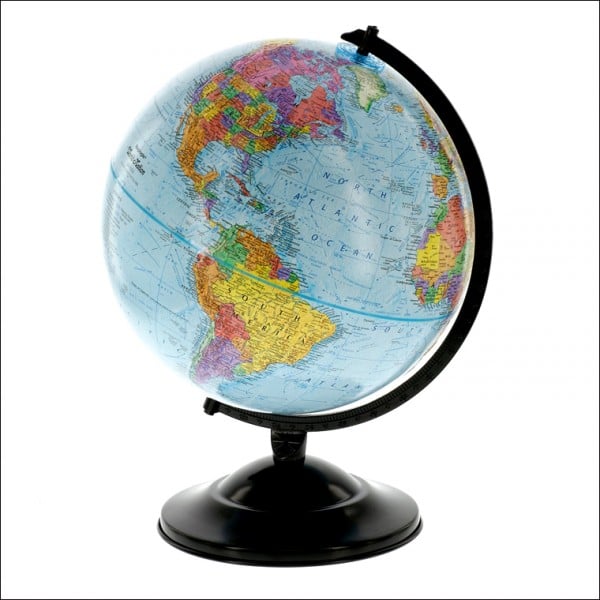 Now, we're all aware that perhaps one of the last things people consider taking with them when packing for holiday visits are a few of their old photos.
Yet the holidays are in fact the perfect moment (and reason!) to share old family photographs, as relatives can "relate" to these photos as no one else can, and may provide the answers to long-held questions about the people / places / and events in a particular image (see photo below).
As an example, the old wedding photo above was placed on a sheet of paper that asked a specific question about others in the wedding party (see purple boxes above).
This worked!
We all knew who the bride and groom in the center were, but while the couple on the right remain unknown, a relative was able to identify the couple on the left—information we're going to write on the tab of the acid-free File Folder in which we're going to store this one-of-a-kind family treasure before placing it in an archival Document Storage Kit (see photo below).
In fact, this worked so well we're going to do it again at Christmas (see photos below).
  
(Please click on either image for more information.)
The old photo postcard above was simply placed on a sheet of paper on which we printed out a specific question that we hope will be answered this Christmas by family members gathered for the holiday.
Please note that in the right-hand photo you can see that this unique family photo has been placed in an archival Polyethylene Bag—perfectly sized for postcards—to protect it from fingerprints and accidental spills of food or drink.
Speaking of accidental spills, while easy to arrange & enjoy during the holidays, there are a few precautions to take when sharing family photographs (see photo below).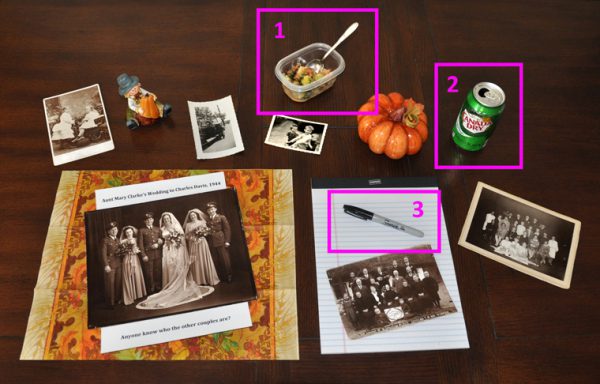 In closing, please don't miss the opportunity to start this new family tradition during the December holidays of Christmas, Hanukkah, Kwanzaa, even New Years! It's inexpensive (cost to you and other family members = $0.00), and it will spark endless conversations, memories, and family history—which you can jot down for future reference and include when you archivally store your photos (see the easy-to-use product suggestions at the bottom of this blog)!
Just use your phone / email / Facebook / or even your Christmas cards to encourage your holiday guests to bring over a few of their favorite family photographs!
Better yet, share a link to this blog to spread the word to your family!
It will be one of the highlights of your (and their!) holidays!
From our family to your family, here's wishing you a safe & happy holiday season!
— Your team at Archival Methods
---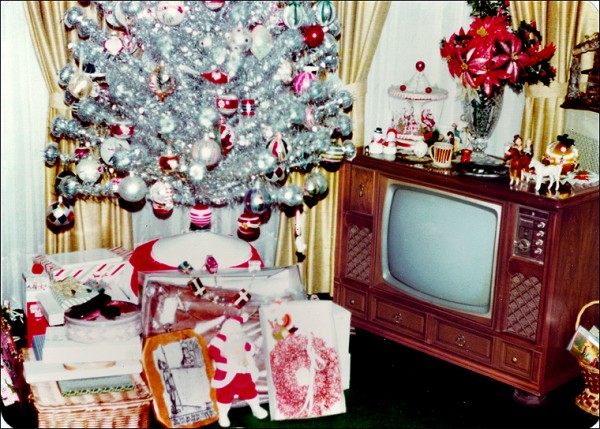 Additional Resources: Since you're already pulling out your old family photographs—and perhaps making scans & new prints of those you'll borrow from other family members—be sure to preserve them for future generations by using museum-quality acid-free storage & presentation materials such as those shown below (please click on each image for more information).
  
Old photos / family letters / & 35mm slides can help reveal your family history, and can be preserved in archival enclosures & 3-ring pages!
---
  
Acid-free 3-ring binder pages are archivally safe / easy to use / and come in a variety of sizes to fit many different formats.
  
Collector Grade 3-Ring Binders make perfect photo albums, and come in 4 colors.
---
A number of different types of 100% archival binders and boxes are also available for your specific needs & budgets.
---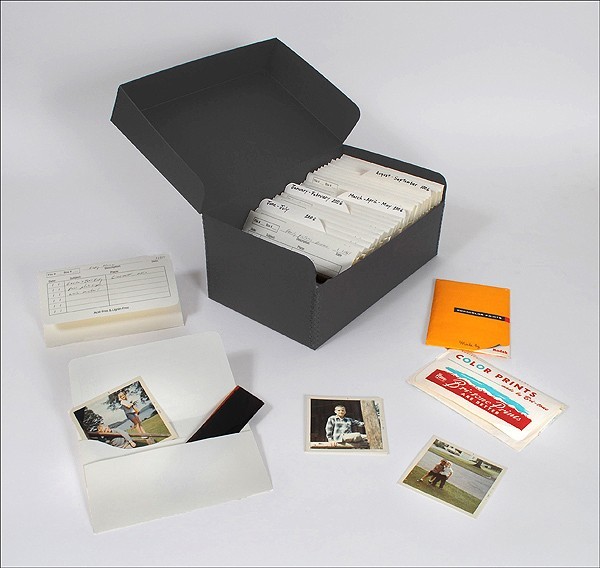 Got lots of old snapshots & photos in the family archive? Archival Methods has a number of kits to make organizing and storage easy!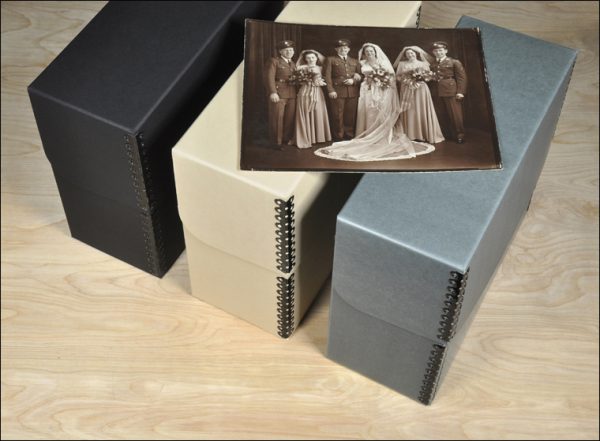 ---
---