True Story: Guy Finds Treasure in His House…


…& So will YOU! (YOUR Family Artifacts!)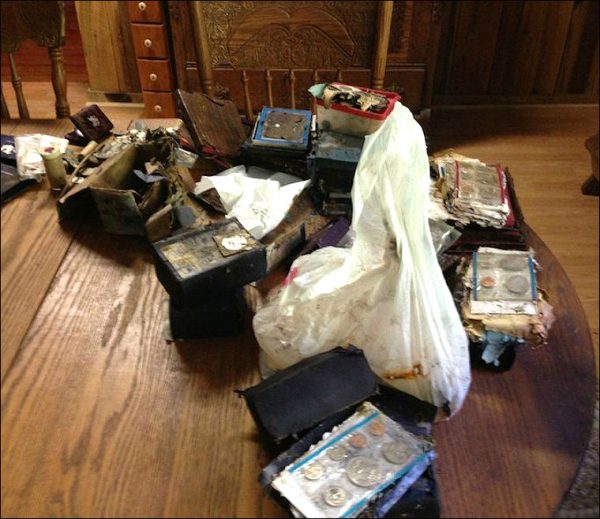 (Picture credit: Reddit user Evilenglish.)
OK folks, I'll fess up – I'm a SUCKER for this sort of thing!
I saw this online story about a guy clearing out his grandparents' farmhouse in Tennessee and just HAD to click through it:
"Man Finds Secret Safe Under Grandparents' Carpet, Instantly Makes The Family Rich.…"
Very cool, as apparently the guy in this story found stuff of "value." Yessiree!
Yet what seemed to have been downplayed a bit—in an effort to focus more on the silver coins & cash he found—were what appears to be family artifacts, documents & heirlooms that were possibly also found (see last three pix in bottom row, above).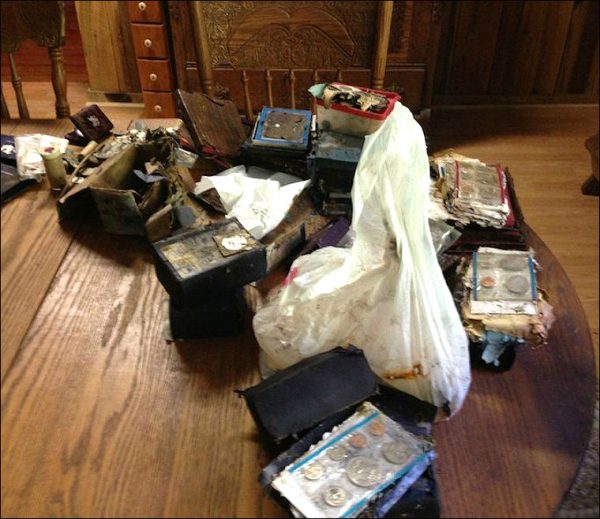 So, here's an observation inspired by this story—
Sure, it would be nice if someone like me (or YOU!) were to find thousands of dollars in cash & old coins, but to my mind the REAL treasure may well be whatever documents & family heirlooms might also have been discovered!
If this were to happen to me (it won't!), long after I had cashed out the old dollar bills & silver coins I might find, the legacy artifacts my grandparents had left might TRULY be the real treasure!
As you can see in the pix above, it would seem that this guy's relatives kept some of their family artifacts with the coins & bills, and that fact alone suggests that grandma & grandpa imparted a SIGNIFICANT sense of importance to this material, whatever it may have been.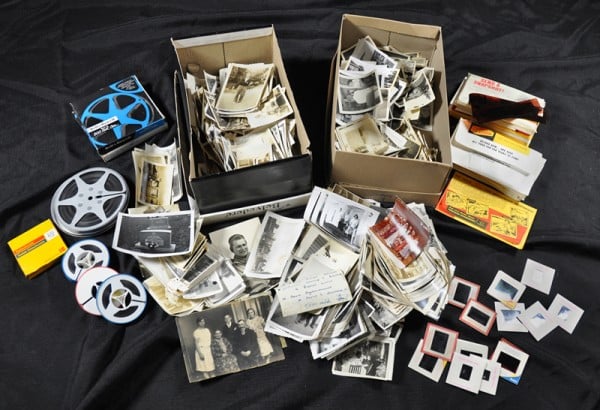 Yet today's short blog is NOT about one man's fortunate find.
Nope, it's about YOUR hidden treasures (see pix above, and click on each blue link & image below) including:
          • Heirloom Wedding Dresses / Quilts / & Fabrics
          • Old Letters & Genealogy Documents
          • Your Kids' Old Toys (or your own / your mom & dad's / grandma & grandpa's!)
          • Anything Else You Have in the Family Archive
Yup, these sorts of "artifacts" are the REAL treasures you have, and are quite possibly just sitting around in your attic or basement as you read this, so…
…GO TREASURE HUNTING!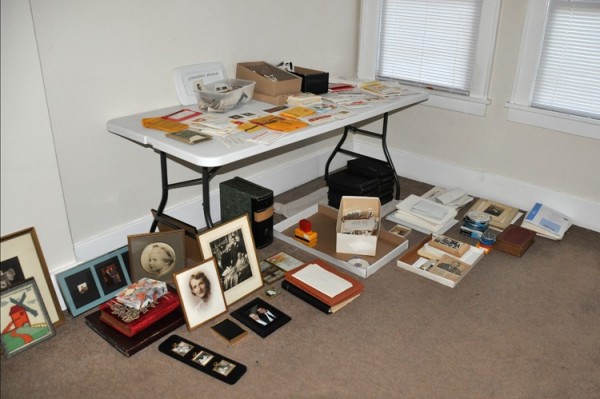 I'm tellin' ya, folks, that many of the IRREPLACEABLE items (ALL CAPS and BOLD on purpose!) you have socked away someplace in a shoebox / closet / attic / or basement are your true "family treasures!"
With all these items found / sorted / archivally preserved (see pix below), you are unimaginably rich! Sure, you probably can't take a vacation or go out to a fancy dinner on the "net worth" of your family artifacts (see pix above), but long after any such vacation or dinner has ended you will STILL have all the family treasures described above and below.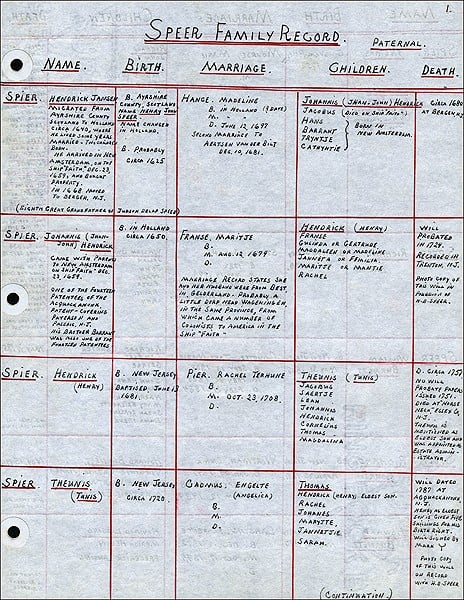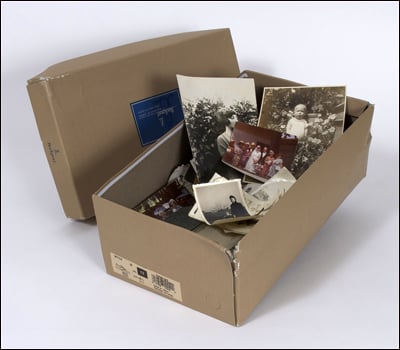 Left to Right: my daughter's baby shoes (she's now an adult) / a page from the family genealogy / random snapshots I inherited from my grandmother.
(Please click on each image for more information on archivally storing these IRREPLACEABLE family artifacts.)
So, go "treasure hunting" and then archivally preserve what you find so that the NEXT generation can experience their own thrill of discovery (cuz YOU protected everything in archival enclosures & boxes! – see pix below).
I'm tellin' ya right now, folks, that you & your family—now and way off into the future a gradjillion years from now—will be quite the richer for it!
(Please click on each image for more information.)
In closing, after you've DUG OUT your own family treasures / SORTED & ORGANIZED stuff / then ARCHIVALLY PRESERVED everything (see pix above), ALWAYS store you family photos & artifacts in a SAFE place and NEVER in your attic or basement. Wild temperature & humidity fluctuations in attics & basements—and the threat of leaky roofs or pipes/water heaters—will endanger your stuff (see pix below), so store your treasures in your "living space" such as a hallway or bedroom closet.
So until next time, happy treasure hunting (and archival storing)!
---
Contact Us
If you have any additional questions on preserving your old photos and anything else in your collection, or would you like more information on any of our museum-quality archival storage and presentation materials, please contact us here at Archival Methods. We're always there to help with any archiving, storage, or presentation questions you may have.
We would also like to encourage you to follow us on Twitter, Facebook, Pinterest, and our large selection of informative and crisply-illustrated (and often humorous!) blogs for up-to-the-minute information, Archival Solutions of the Week (take a look at this archive for more info!), and stories of interest. Likewise, our exclusive short videos illustrate many of the archival products and procedures that you may wish to "see in action," so please take a look!



---