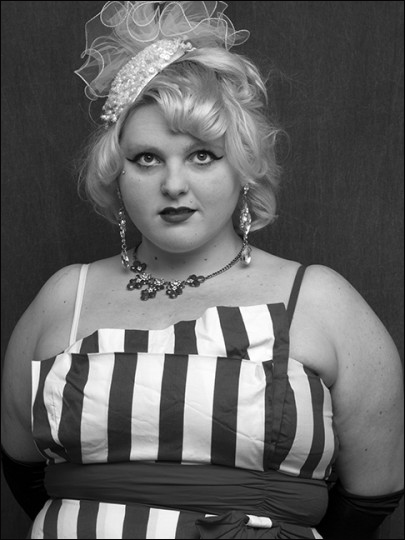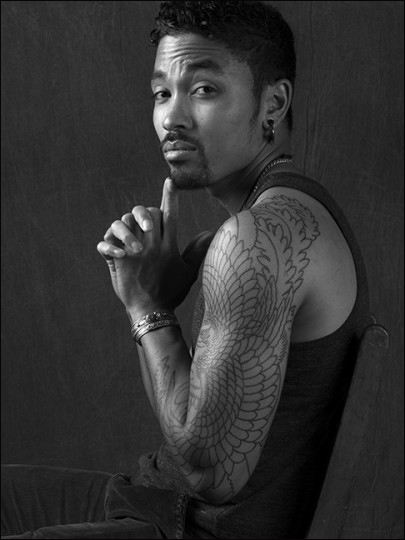 The Artists Seen Project / Part 1: 
Burchfield Penney Art Center Exhibition
It is my distinct pleasure to introduce you to photographer David Moog …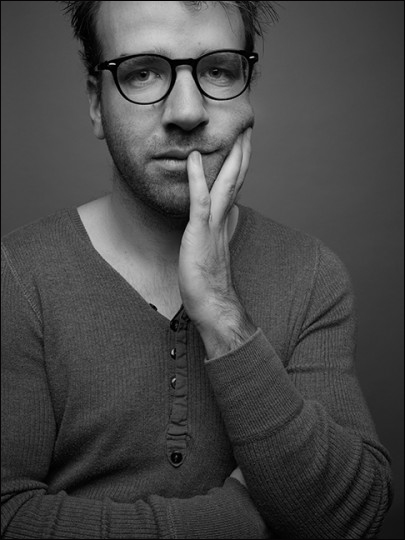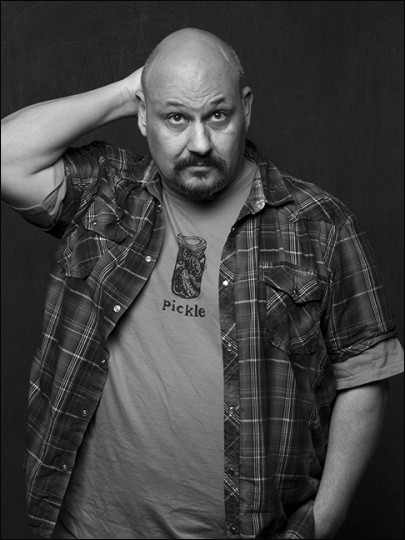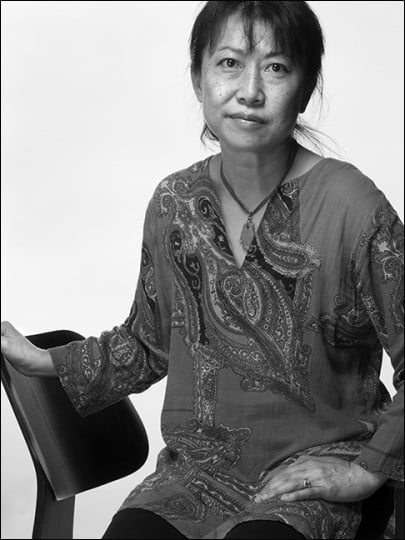 … and 620+ other artists from upstate New York! 
Ok, as I'm sure you're thinking right about now: 
     1.)  what the heck is THAT all about??? Who is David Moog???
     2.)  WHY is Archival Methods writing this blog about this particular photographer???
     3.)  620+ other artists??? YIKES!
Well, in a nutshell, 72-year-old David Moog is a retired former owner of a photography / business-to-business advertising agency, and by "retired" I mean that he has NEVER BEEN BUSIER! In fact, he photographs every day of the week!
The results of his efforts (thus far!) include the wonderfully composed portraits seen throughout this blog, more than four dozen(!) of which are slated for an exhibition at the renowned Burchfield Penney Art Center (more info below).
The Archival Methods angle? That's easy, as when it came time to mat his large 15 x 20″ photographs David decided to use acid-free / archival bright white 8-ply 100% cotton museum board, all of which will be explained in more detail in Part 2 of this two-part blog (you can get there by clicking here, or on the link at the end of this blog, so read on!).
And about those 620+ other artists? Well, the ongoing project I'm writing about today is called Artists Seen: Photographs of Artists in the 21st Century. It involves David Moog's efforts to document artists, photographers, ceramicists, painters, print makers, sculptors, dancers, musicians, furniture makers, performance artists, gallerists, curators, critics, and a host of other individuals working in the arts—both well-known and perhaps less so—in stunning black & white photographs that truly capture the elusive "essence" of his sitters.
And if that alone weren't interesting enough (it is!), up until a few years ago David had not actually photographed people since the 1960s (hard to believe, isn't it?). Yet recently he has been creating 3-5 well-seen portraits like those in this blog EVERY SINGLE DAY!
As a brief introduction to the impetus behind this ongoing project, in David's own words: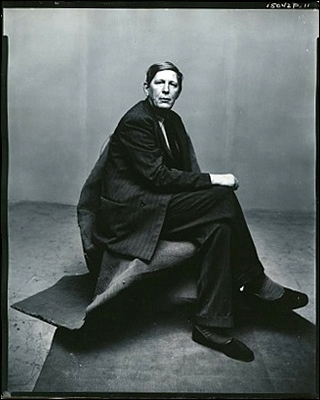 "Over a half century ago—at least four years before I would make my first photograph—I saw a portrait by the great studio fashion photographer Irving Penn. I didn't know anything about Penn, and paid no attention to the name of the man in the photograph. But I was riveted by it. There was this old man staring at me from the black & white page as though he could see me just as clearly as I saw him. Years later I learned that the man staring at me was the legendary left-wing poet and prophet W.H. Auden." 
"My photographic journey has been for the most part about things, not people. Until now I've made images of people on a whim … perhaps a dozen times. That's it. But what has always stuck with me was the realization that portraits by Irving Penn, Richard Avedon, Edward Weston and so many others were about much more than their subjects. Knowing the identities of the people staring into the lens isn't at all important. Portraits by Diane Arbus, Avedon and Penn ARE ABOUT ALL OF US (emphasis by the author of this blog – because it's TRUE)."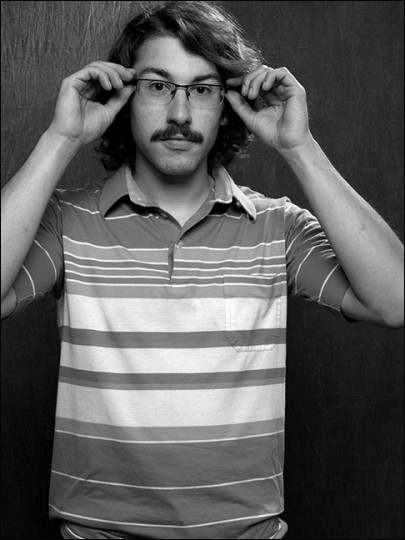 Along with NOT making portraits for most of his life (still hard to believe!), in all his years as a photographer he had also NEVER exhibited his photographic work. Yet at 67 years old(!) David decided to rectify this situation, and he now stands poised, as I write this, to exhibit 50 (count 'em FIFTY!) of his elegant portraits as part of a larger show entitled Here!, which will be on view between November 11, 2016 – March 26, 2017 at the acclaimed Burchfield Penney Arts Center in Buffalo, New York. In fact, this is his SECOND exhibition at the space, as he exhibited a number of works from his other series at Burchfield Penney in 2014 in a show entitled When the Self is Not: David Moog. 
Not bad for a "retired" photographer!
For his Artists Seen project, David has issued an open invitation to any and all regional artists in and around Buffalo, New York, to come and sit for a portrait—free of charge—in a studio space generously lent him by the forward-looking administration of the Burchfield Penney Art Center, an institution whose overall mission is dedicated to 1.) the art and vision of Charles E. Burchfield; 2.) the support and encouragement of Western New York artists of different media, periods, notoriety and career development; and 3.) sharing this work with the larger community.
For its part, the Burchfield Penney sees the long-range value in creating such a vast and fascinating record of the individuals who have shaped the art community of the region.
From the Burchfield Penney website:
ARTISTS SEEN: PHOTOGRAPHS OF ARTISTS IN THE 21ST CENTURY / A PROJECT BY DAVID MOOG
"The Burchfield Penney Art Center is partnering with photographer David Moog in a project we believe will be exciting and historically notable. In an unprecedented effort, Mr. Moog will attempt to make black & white portraits of all the working artists in Western New York. Painters, printer makers, sculptors, wood workers, potters, craftspeople, photographers, installation and performance artists, musicians, curators and gallery owners will be included.  We are not only inviting you, but also encouraging you, to participate with us in this undertaking. If you are unfamiliar with Mr. Moog's work, you can find an archive of hundreds of images and a biography on our website."
"Once the project is complete – the target is 2017 – we hope to have a unique and meaningful set of portraits which will add to our permanent record of the art community of Western New York at the beginning of the 21st century. We intend to periodically exhibit the portraits at the Burchfield Penney Art Center….[and in] the decades to come, and perhaps centuries from now, when gallery visitors experience the art in our collection their connection to the works will be enhanced by these portraits."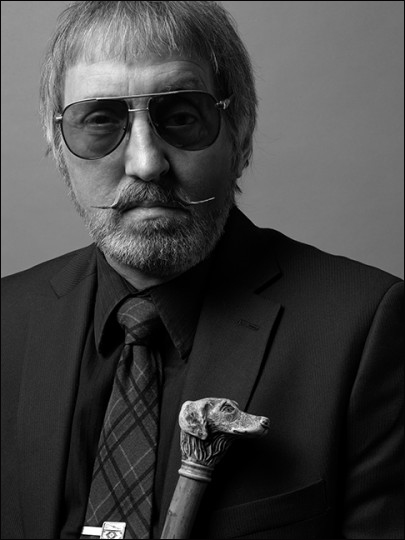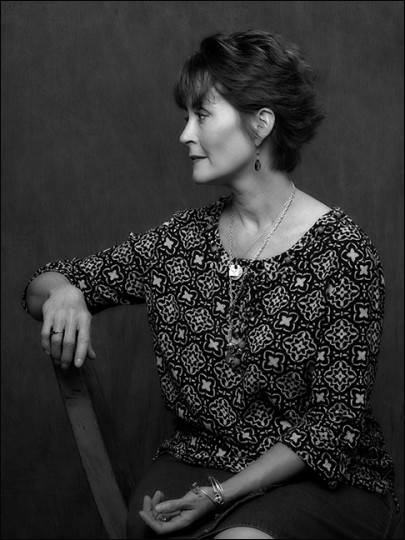 Though his efforts thus far, David Moog has created a completely unique record of the people who add so much to the art and cultural experience of the region, all captured in rich velvety tones and dramatic chiaroscuro lighting that effortlessly expresses "the individual within."
And while each of these portraits are of specific individuals, when seen en masse they truly are, as David has mentioned, "all of us."
So, with these introductions made, it's time to take a look at the "mechanics" of David's choice to use 8-ply 100% cotton museum board archival mats to exhibit these stunning, large photographic prints – a choice that YOU may also wish to consider when matting and framing YOUR OWN photographs / artwork / collectibles / & important family artifacts.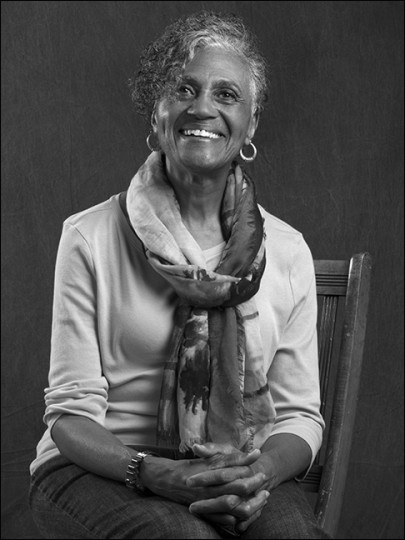 To do this, we hope you'll take a look at Part 2 of this series: 
The Artists Seen Project / Part 2:

Why Use 8-Ply Archival Mats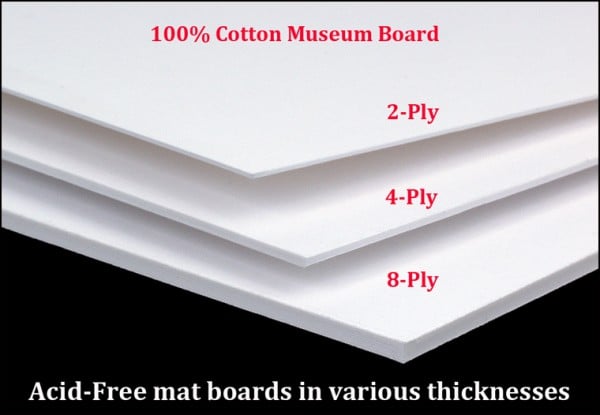 In closing, if you're in upstate New York between November 11, 2016 and March 26, 2017, be SURE to stop by the Burchfield Penney Art Center to check out David Moog's phenomenal portraits. You'll be glad you did!
Now, on to Part 2!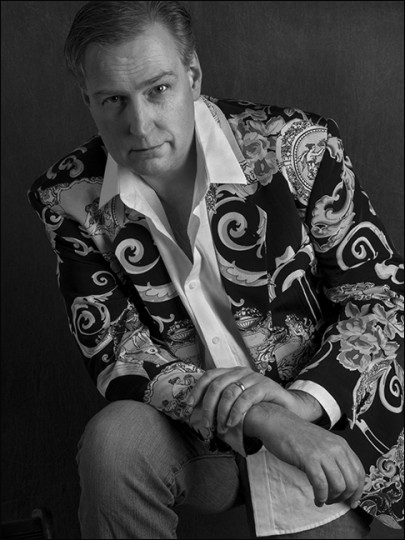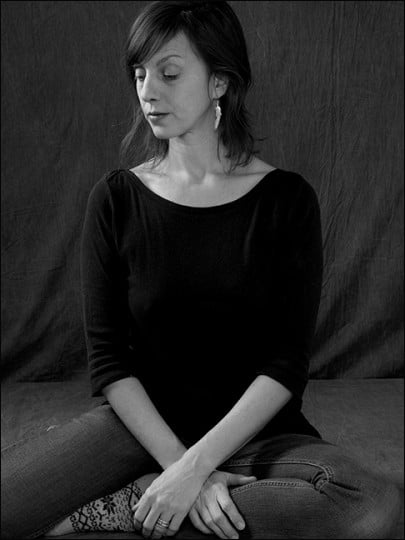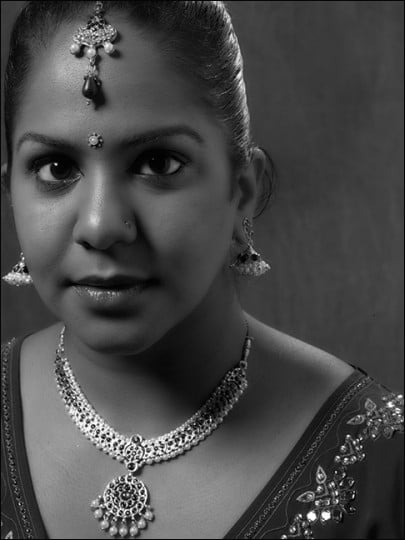 ---
Contact Us
If you have any additional questions on preserving your collections, or would you like more information on any of our museum-quality archival storage and presentation materials, please contact us here at Archival Methods. We're always there to help with any archiving, storage, or presentation questions you may have.
We would also like to encourage you to follow us on Twitter, Facebook, Pinterest, and our large selection of informative and crisply-illustrated (and often humorous!) blogs for up-to-the-minute information, Archival Solutions of the Week (take a look at this archive for more info!), and stories of interest. Likewise, our exclusive short videos illustrate many of the archival products and procedures that you may wish to "see in action," so please take a look!
Lastly, we would like to encourage you to click here to sign up for weekly emails alerting you to our Archival Solution of the Week blogs! It's easy & fast, and usually saves you 15%!
---