Archival Framing:
Reusable "Standard Sizes" Save You Time & Money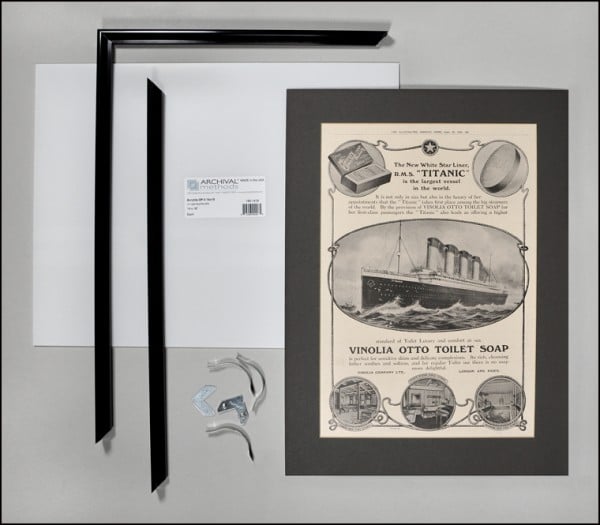 Whether you're a photographer, artist, collector, or genealogist, using high-quality "standard size" frames in wood or metal will allow you to both elegantly present & archivally preserve your framed materials, while saving you significant amounts of time & money.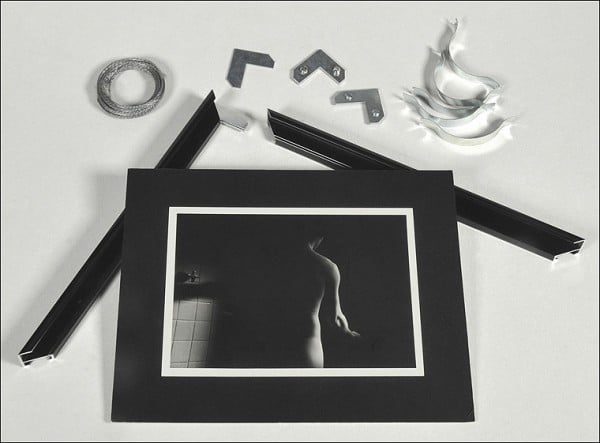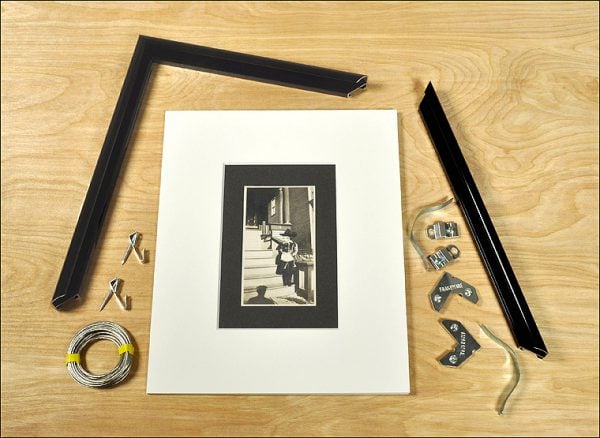 Examples of two very different types of archival framing projects, which can BOTH use the same 8 x 10-inch Pre-Cut Frame.
(Please click on each image for more information.)
While Archival Methods offers a large selection of Custom Cut Metal Frames—which can be expertly cut to practically any size you may need (& which can also be reused again & again)—the three key reasons why you should consider using "standard size" Pre-Cut Metal or Gallery 12 Wood Frames are:
1.) they're available in a range of sizes / colors / & profiles (giving you many "custom" options), while remaining less expensive to manufacture (saving you money)
2.) they're cost-effective, as they can be reused for a host of purposes or exhibitions over many years
3.) artwork or photographs sized to fit any standard size frames will also fit a wide range of similarly-sized archival enclosures / portfolios & boxes / shipping cases / etc., making organization & archival storage easy
Let's take a bit deeper look….
---
Archival Framing:

Colors, Styles, and Flexibility

  
Archival Methods Pre-Cut Metal Frames (top) and Gallery 12 Wood Frames (bottom) are easily assembled & disassembled with just a screwdriver.
(Please click on any image for more information.)
In terms of flexibility, in the photographs above the same standard size 11 x 14-inch Pre-Cut Metal Frame can be used to frame a wide variety of images, from a contemporary fine art photograph of Saturn one week (top left), to a hand-painted illuminated manuscript from 1496 the following week (bottom left).
  
(Please click on either image for more information.)
Along the same lines, our standard sized Gallery 12 Wood Frames—available in white (shown above) / black / & natural maple—will work with any type of image from your art or photography portfolio (on left), or just as easily with your grandmother's wedding photo (on right).
So whether your frames are used repeatedly to show various pieces of your artwork in different exhibitions (left image), or assembled permanently for everyday display (right image), choosing standard sized archival framing solutions provides you with flexibility and savings.
---
Archival Framing:
Reusability – The Investment That Pays You Back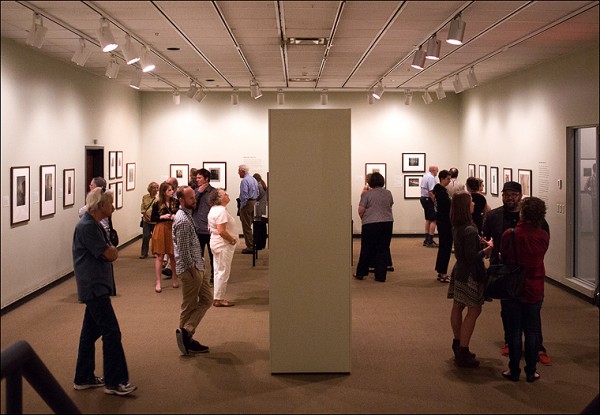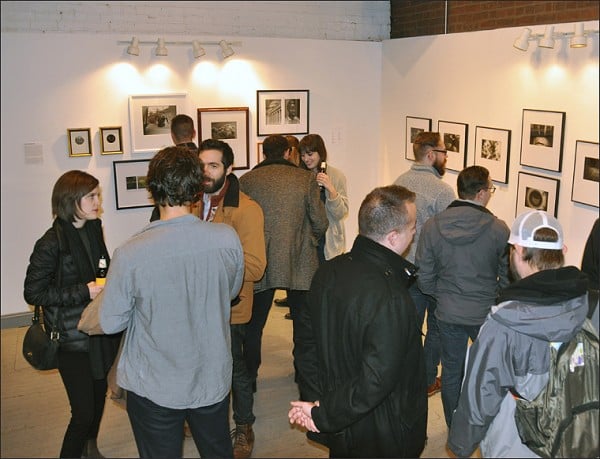 (Please see the Links Library at the end of this blog for more info on each of these two venues.)
There are, as mentioned above, key reasons for artists / photographers / collectors / museums / & galleries to use standard size archival supplies & materials—especially frames.
As an example, the two different photography & art venues in the images above—the internationally-known George Eastman Museum on the left & a local community arts center on the right—have drastically different budgets for exhibitions, yet both routinely reuse their standard sized frames—again & again—as they would essentially go out of business overnight if they had to purchase new frames / glazing / & backing boards for each new exhibition.
And this "reusability factor" can apply to you, too.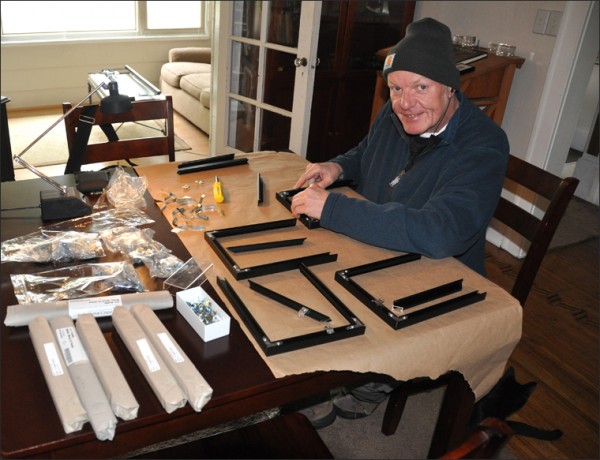 (Please see our Links Library at the end of this blog for more information on Mark and his recent exhibition.)
As depicted in the images above & below, you don't have to be a major museum or gallery to enjoy the same savings, as you too can reuse your own Pre-Cut Metal or Gallery 12 standard size frames many times.
As an example, the photograph above is of our friend Mark, an Archival Methods customer who is shown here assembling 8 x 10-inch Pre-Cut Frames he needed for an exhibition of his photographs. When the show came down Mark easily disassembled and carefully stored his frames, only to pull a few out a month later for yet another exhibition that featured his work. By reusing the same frames, Mark told us that he not only saved time & money but also significant headaches—as he used standard sized mats (8 x 10″) for his new work that fit his reusable standard sized frames perfectly.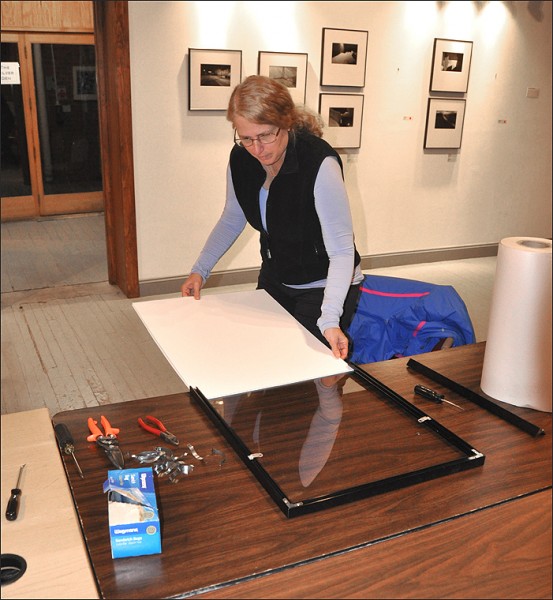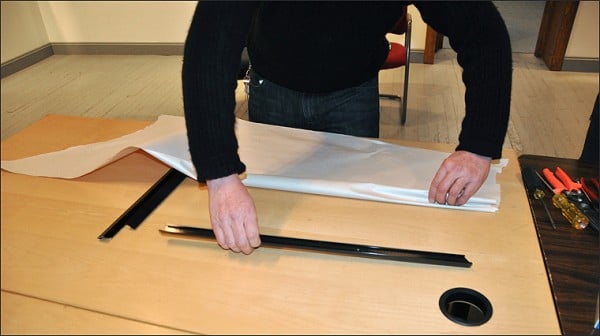 By carefully wrapping & storing your disassembled frame legs you can make your frames last for years, through all the exhibitions to come.
(Please click on either image for more information.)
---
Archival Framing:

If It Fits a Standard Size Frame, It Fits Everything Else!
Another reason to use standard size Pre-Cut Frames is based on the fact that whatever you're framing will also fit in all sorts of other standard size archival storage & presentation products. 
As an example, the photograph above shows the 4 matted images we discussed a moment ago in standard size 11 x 14″ frames, this time showing these same matted images removed from their frames and ready for archival storage or presentation.
Once out of their frames each matted image was placed in an individual 11 x 14-inch Crystal Clear Bag to protect it, and then safely stored in an 11 x 14-inch Black Drop Front Box.
All this represents a perfect example of standard sized frames fitting hand-in-glove with other similarly-sized archival products, offering you great flexibility when disassembling your frames in preparation for archival storage.
---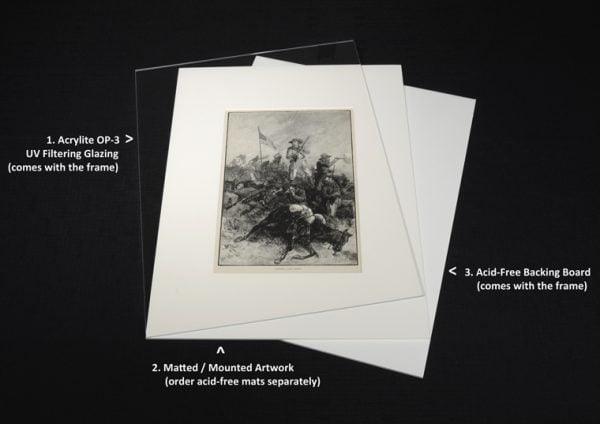 Museum-quality materials, ease of assembly, reusability, sheer elegance, & savings are the hallmarks of all our fine archival framing solutions.
(Please click on either image for more information.)
In closing, there are a number of ways you can save time & money by archivally framing your artwork or collections in easy-to-assemble reusable standard size Pre-Cut Metal or elegant Gallery 12 Wood Frames—all while making everything you're framing look stunning, professional & memorable.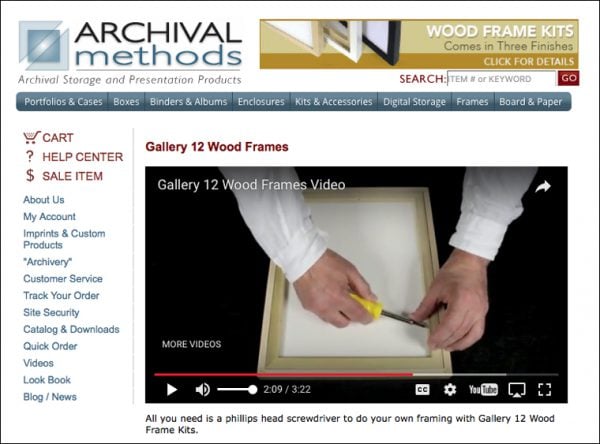 (Please click on the images to see our short videos on how easy it is to assemble our Metal Frames & our Gallery 12 Wood Frames.)
---
Links Library
To see our blogs on the George Eastman Museum, please click here.
To see our 2-part series of blogs on Creating Professional Art & Photography Exhibitions, please click here.
To see our blog on Student Shows & Final Crits / Art & Photography Presentation, please click here.
And finally, to see our wide-ranging series of blogs on American Family Archives, please click here.
---
If you'd like to learn more about any of Archival Methods' museum-quality archival supplies and services, please check out our wide range of blogs and short videos, and please feel free to give us a call or send us an email with any questions you may have.
---