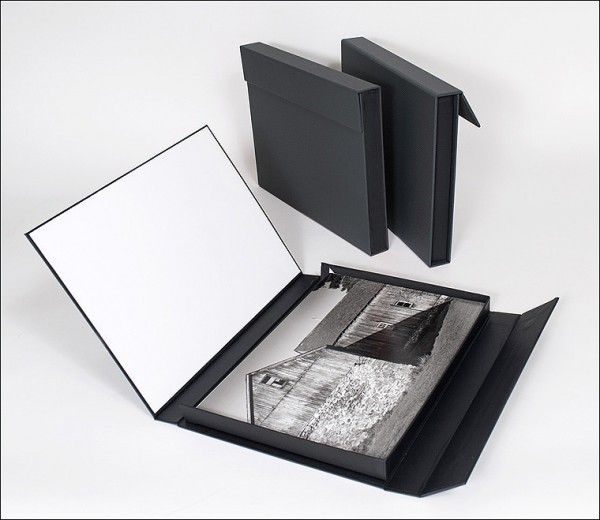 Archival Solution of the Week:  
Accent Gray & Black Portfolio
So, if you've read our full-length illustrated blogs on just WHAT you need to do to make truly memorable and VERY professional portfolio presentations (see the photos / blog links below), then you know that you need to bring your best game to any presentations you might have with important clients, galleries, hiring managers, and actually ANYONE ELSE you may come in contact with on a professional basis.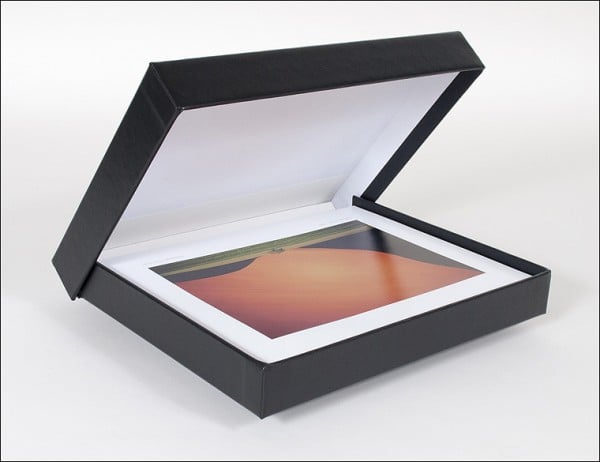 Please click on the left-hand image to go to our blog on Your Professional Portfolio / Portfolio Boxes, Cases, Folios
Please click on the right-hand image to go to our blog on Your Professional Portfolio / Art Carrying Cases & Transport
Yet what about those occasions where you DON'T need your full-blown, elegantly presented portfolio? What about those times when you only need a sample of 8 1/2 x 11″ work prints, or just your resume and related paperwork?
Well, it's STILL VERY IMPORTANT to present yourself in the best, most accomplished, most professional light, even if you're not showing your full portfolio.
This being the case, consider showing up at your very next meeting with a stylish, contemporary, totally cool Accent Portfolio under your arm. From the minute you walk in the door, through the moment you sit down and open one of these compact professional portfolios, to the final handshakes closing the deal (whatever that might be), you'll feel comfortable and self-assured – and it will show.
Boom!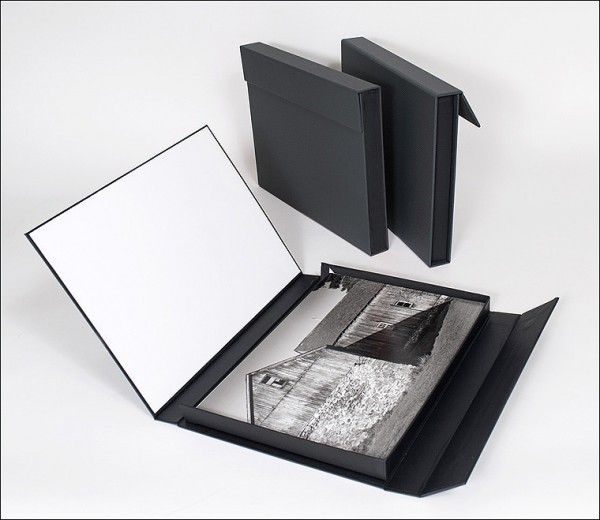 The archival Accent Portfolio is both functional and stylish, and is designed in response to the needs of commercial & fine arts photographers, design studios, and advertising agencies, all of which require the highest quality presentation materials.
The 3-sided internal tray holds the contents securely in place (see pix above), while the wrap-around exterior with a flap-style magnetic closure ensures everything stays protected. The accent tray is lined with white archival paper, and its design allows for easy insertion and removal of prints.
These 9 x 12 x 1″ trays will hold images and documents in several standard formats, and are ideal for 8-1/2 x 11'' as well as international A4 (8-1/4 x 11-3/4'') materials. The capacity will vary depending on paper weight, but the common rule of thumb is 100 single weight prints per inch of depth in any given portfolio.
The Accent Portfolio:

Different Colors for Different Tastes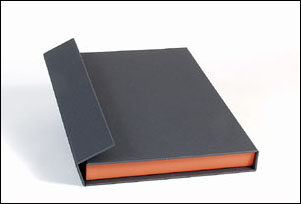 In terms of available colors, each Accent Gray Portfolio is wrapped in a charcoal gray techno-textured paper exterior, with an accent tray in either Black, Saffron Orange (above) or Lilac Blue-Violet (below). The Accent Black Portfolio is "black on black," with a black techno-textured paper exterior and a black accent tray. All of these color combinations, whether opened or closed, lend your presentation a distinctly modern and sophisticated look!
While each Accent Portfolio has a distinctive "soft-touch" texture and feel, they are perfectly suited for use as an everyday presentation folio as they are resistant to dirt and scuffing, and easily wipe clean with a damp cloth.
If you're looking for a way to make an elegant statement when presenting your work prints, smaller materials or your resume, consider an Accent Portfolio. It was specifically created to enhance both your work and your overall presence, and it does so beautifully!
---
Contact Us
If you have any questions, or would you like more information on any of our museum-quality archival storage and presentation materials, please contact us here at Archival Methods. We're always there to help with any archiving, storage, or presentation questions you may have.
We would also like to encourage you to follow us on Twitter, Facebook, Pinterest, and our large selection of informative and crisply-illustrated (and often humorous) blogs for up-to-the-minute information, Archival Solutions of the Week (take a look at this archive for more info!), and stories of interest.
---