Well, in looking back at the year that was, everyone seems to have a "10 Best" list of one form or another.
Not to be outdone, Archival Methods has an "11 Best" list of The Most Popular Archival Methods Blogs of 2015 (with a tip of the hat to Nigel, see above).
Launched in late June of 2015, Archival Methods' blogs cover a wide range of topics including everything from preserving old family letters, photo albums, water-damaged books, 35mm slides, old newspapers, 8mm home movies, your art and photography portfolio, and everything you need to know about matting, interleaving, and finding a trained conservator. We even had a contest where we invited our customers to share their worst archival "Horror Stories" (see #7, below).
With over 39,000 read-throughs of our roughly 40 blogs to date (that's a lot in 6 months, folks), we know we're onto something when it comes to giving you blogs full of sound archival advice, each illustrated with crisp new photographs, and all tinged with just a smidgen of off-the-wall humor (pet squids, for example—go here for a further explanation).
We recently tabulated the numbers of visitors to each of our 40+ blogs and have listed them in order of their popularity, with the American Family Archives series of 9 blogs (thus far) doing particularly well by earning 6 of the 11 places on our 2015 list.
So, without further ado, here they are…
The 11 Most Popular Archival Methods Blogs of 2015!!!
---
Number 11:
---
Number 10:
---
Number 9: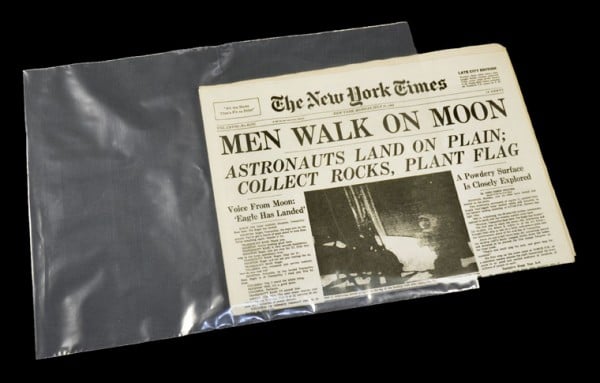 ---
Number 8:
---
Number 7:
---
Number 6:
---
Number 5:
---
Number 4:
---
Number 3:
---
Number 2:
---
****************************************
                Number 1:
****************************************
---
So, there you have it, folks – The 11 Most Popular Archival Methods Blogs of 2015!
We're already busy creating a whole series of new Archival Methods blogs to cover everything imaginable, so stay tuned (and click here for our blog on Your New Year's (Archival Solutions) Resolutions).
In the meantime, please look through all our other illustrated blogs and our selection of informative videos. And, as always, please contact us with any questions you may have regarding your own archival challenges. We have over 120 years of combined experience in the arts, sciences and alchemy of archival storage and presentation, and are always there to answer your questions and guide you through whatever you need to know.
So, until next year, all our best for a safe, prosperous and happy New Year!
Your team at Archival Methods
---